What's on the cards at EMC's casino royale next week?
EMC World is not enough - time to live and let Flash die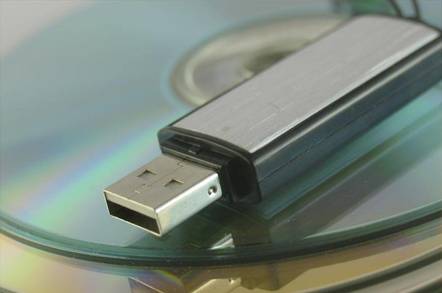 What news will be revealed to the 13,000 people attending EMC World in Las Vegas next Monday?
The Reg has already reported that the VMAX 10, 20 and 40Ks are turning up along with federated tiered storage, but what else will be announced during the four-day shindig?
There will be several confidential briefings under a for-your-eyes-only rule. Signing a non-disclosure agreement will be required to slip past the guards at the five-star Venetian hotel and casino.
But Project Thunder, and the Xtremio acquisition, will be discussed openly by EMC prez Pat Gelsinger in an opening keynote. Thunder bowls a collection of server-grade VFCache PCIe flash cards into a networked box - if it appears at all, that is.
Xtremio's upcoming scale-out product is a gathering of commodity solid-state disks with clever software that provides deduplication, compression and smart technologies to reduce SSD writes, enhance its longevity and generally blow the living daylights out of other flash arrays.
Maybe Thunder was only ever going to be a holding product until the real thing, Xtremio, came along. In our view, Xtremio's tech renders Thunder redundant, and Gelsinger has an executive licence to kill.
Big data will get heaps of attention, and we're bound to hear about the FAST - Fully Automated Storage Tiering - extension to support VFCache even if it is some months away from delivery. Hybrid clouds will play a huge part in EMC's strategy, and lots of announcements will have a hybrid cloud angle. Could FAST automate tiering to the cloud?
On the opening day the elephant in the room for the world's premier disk drive array company is going to be the NAND die. Another day delegates will hear, we reckon and so does Piper Jaffray analyst Andrew Nowinski, about a VPLEX update. He said Cisco may well announce VFCache support for its UCS servers, the ones used in VCE's Vblock converged systems. Cisco may support other PCIe flash cards as well. Could Fusion-io be a beneficiary of Cisco generosity?
We think there will be Atmos and cloud news in EMC's casino royale, plus information about document and content management cloud services - Documentum-type stuff - and Data Domain/Avamar mid-life kickers. There will be VNX news concerning deployment, management and VMware integration. We'll be given teaser news about next-generation Isilon kit too.
There will be no time for a quantum of solace at EMC World and if nothing happens, there will be a sky-fall [That's enough Bond puns - Ed] ®
---
Don't forget to discuss your thoughts on EMC in the forums, please.
Sponsored: Minds Mastering Machines - Call for papers now open