Sony NEX-7 24.3Mp APS-C compact system camera
DSLR worrier?
Fast mover
In terms of performance the NEX-7 is a bit of a mixed bag. The large sensor and Sony's latest Bionz processor offer unprecedented speed in a camera of this class. Switching on is virtually instant, shutter lag is a mere 0.2 seconds and the camera has continuous shooting speed of up to 10 frames per second. In operation the NEX-7 is as fast as it comes and it gives you the feeling of shooting with a DSLR, and a fast one at that.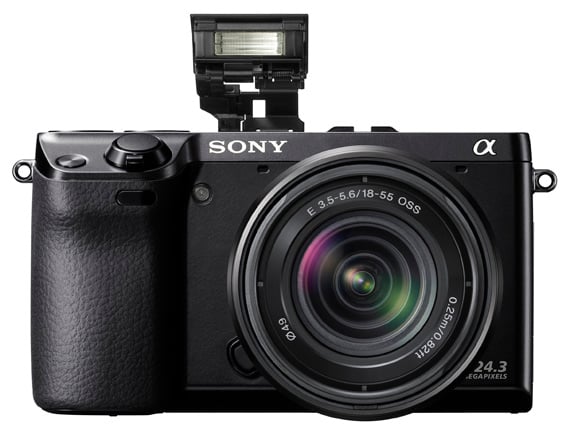 No fiddly clip-on flash to lose – this pop-up one is built-in
Things fall apart with the 25-point autofocus system that remains very compact-like. The contrast detection system works fast and accurately in good lighting conditions but it does struggle a lot in dim light and in tracking fast moving subjects. On the positive side though the NEX-7 is one of the few compacts that offer a good and easy to operate manual focus with useful aides such as the Peaking function, which highlights the edges of your focusing target to ensure razor sharp focus exactly where you need it. A great tool for portraits and macro photography.
Another area where the NEX-7 asserts its supremacy is video performance. Video capture is just brilliant. Smooth, totally silent focusing and with full manual control the NEX-7's video mode lets you record full HD footage – 1080p at up to 50fps in AVCHD formats – producing some of the best video results I've seen. MP4 at 1440 x 1080 is available too and the frame rates depend on territory with 60fps in the US.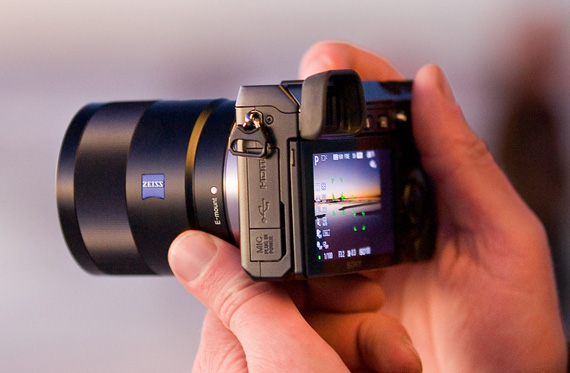 Smaller than you think and pricier too
The NEX-7 also features a pop-up flash unit with a guide number of 6 as well as a number of creative effects and 3 different panorama modes, including a 3D one. As these are the same as the NEX-5N I won't repeat myself here. Likewise, I also covered a number of available accessories, such as the LA-EA2 lens adaptor. Battery has a life of 350 shots when shooting using the EVF and 430 when using the LCD.
Verdict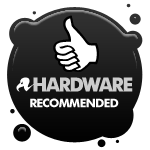 The NEX-7 is certainly a great little compact system camera and one that comes closest to the performance and features of a DSLR – something I am quite sure endear it to many advanced and enthusiast photographers. Certainly the electronic viewfinder and the three dial system alone merit all the credit they can get.
The camera is not flawless but is commendable, as it arguably delivers the best image and video quality of its class. But this comes at a price and in this respect I'm unconvinced that is particularly good value for money, especially when up against its stablemate, the NEX-5N – an alternative for users that can live without the EVF and the smooth manual operation of the NEX-7. Yet for creative, advanced photographers that want a flexible, powerful and intelligent CSC, its features will be of greater value and likely worth every penny. ®
Catherine Monfils is a professional photographer specialising in portraiture, lifestyle and fashion.
More Compact System Camera Reviews…

Sony
NEX-5N
Pentax
Q
Olympus
PEN Mini
E-PM1
Samsung
NX200
Nikon
1 V1
Sponsored: Minds Mastering Machines - Call for papers now open

Sony NEX-7 24.3Mp APS-C compact system camera
Flagship Alpha NEX compact system camera featuring a 24.3Mp sensor and an electronic viewfinder.
Price:
£999 (body-only), £1129 (18-55mm lens kit) RRP