36
Sony NEX-7 24.3Mp APS-C compact system camera
DSLR worrier?
EVF treatment
Alongside the Sony NEX-5N that I reviewed recently, there are a couple of other changes worthy of note. The direct movie recording button has moved from the top plate to the rear and placed adjacent to the right edge of the camera immediately above the thumb rest in a position where it can now be easily pressed by mistake. The other is the addition of a toggle on the back that lets you lock the exposure or focus.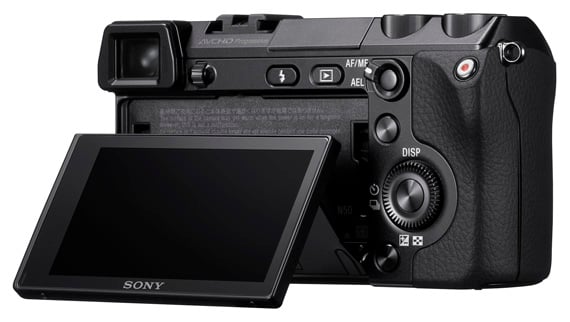 The electronic viewfinder is the real big deal here
Adding to its cost and setting this model apart from any previously released NEX, or any other CSC, is the provision of a XGA OLED electronic viewfinder. The 1.3 cm eye-level EVF is truly amazing. With a resolution of 2,359,296 dots and 100 per cent frame coverage it gives a clear, finely detailed view with high contrast and beautifully rendered colours.
With such a viewfinder I found I seldom used the rear screen. Still, this 3in, 921k-dots LCD is a very fine viewing tool. It features Sony's TruBlack technology that greatly reduces reflections give this screen superb image quality and level of detail. While not fully articulating, the screen can be tilted down 45 degrees and up 80 degrees – handy for tight spots and overhead shooting.
The APS-C CMOS sensor clocks up a 24.3Mp resolution
At the heart of the NEX-7 lies its 24.3Mp CMOS sensor that being the larger APS-C format gives this camera a clear image quality advantage over any Micro Four Thirds model or Nikon 1 CSC for that matter. Indeed, the sensor delivers huge amount of picture detail and beautifully balanced images. Compared to the 16.1Mp NEX-5N, which mounts a sensor of equivalent size, the NEX-7 squeezes many more megapixels into the sensor surface but thankfully, this does not seem to negatively effect ISO performance in its normal 100-1600 ISO range.
However the NEX-7's sensitivity extends to ISO 16,000 and has an excellent noise performance all the way up to ISO 1600. Unsurprisingly, noise issues appear above that. In this respect, the cheaper NEX-5N outperforms its bigger brother notching up maximum ISO of 25,600 and delivering a better noise performance at the higher end. That said, the NEX-7's low light performance is still of a very high standard and images are clear with good levels of contrast.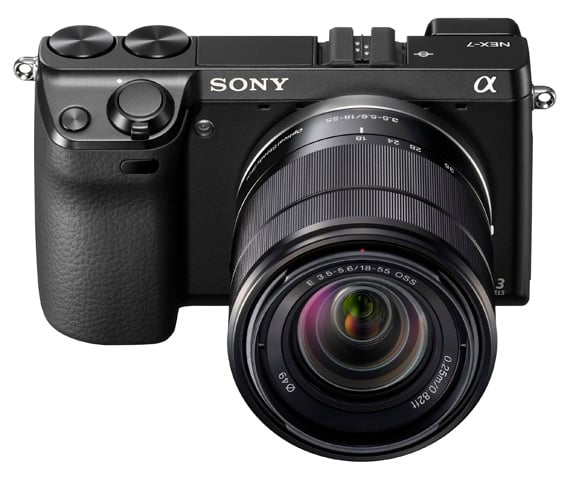 The kit lens doesn't really do it justice, but there are optics options aplenty
For the review I was provided with the 18-55mm f/3.5-5.6 kit lens, which is certainly not the best optic available to the NEX range. The limitations of the lens are much more noticeable on the NEX-7's sensor that they were on the NEX-5N, with marked softness at the edges and some barrel distortion.