HP frogmarches new Xeon, Opteron chips into ProLiants
Wants world+dog to know that it's also using E5-2400 two-socketeers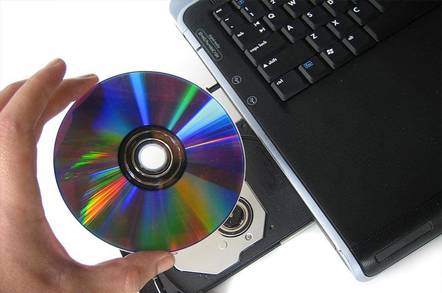 In the wake of Intel's launch of the entry Xeon E5-2400 processors for two-socket servers earlier this week, X86 server juggernaut Hewlett-Packard wants to keep its name in the mind of customers who might be shopping for systems from rivals Dell, IBM or Fujitsu.
The four new ProLiant Gen8 systems using the Xeon E5-2400s won't be available until June, just like their new AMD Opteron counterparts in the lineup, and details on these latest machines are scarce at the moment.
John Gromala, director of marketing for the Industry Standard Servers and Software division at HP, tells El Reg that HP is ramping up production on the six new boxes over the next 30 days.
HP did a similar thing with the Xeon E5-2600 servers, pre-announcing some of the new technologies in the Gen8 machines in the middle of February before it could talk about the processors and chipsets in the machines because Intel didn't launch until March 6; these ProLiant Gen8 machines started shipping in late March and ramped through April, depending on the model. We have the same pattern going on here again, with HP raising the curtain a little on these six machines but clearly saving something to show off at its Discover 2012 customer event, which will be hosted in Las Vegas the first week of June.
On the Xeon side of the expanded ProLiant Gen8 lineup are four machines that sport the new E5-2400 processors:
The ProLiant DL360e Gen8, which is a 1U rack server with two processors that supports up to 12TB of capacity in its four 3.5-inch disk drives, 50 per cent more than its predecessor. It also can have up to eight 2.5-inch drives.
The ProLiant DL380e Gen8, which is a 2U two-socket racker that has room for eight fatter drives and is aimed at virtualization and database workloads where the I/O and memory expansion of the E5-2600 processors is not needed.
The ProLiant ML350e Gen8, which is a tower server with two CPU sockets that is aimed at departmental or remote office uses; it has room for 18 fat drives and 24 small drives in its chassis.
The ProLiant BL420c Gen8, which is a half height blade server that is aimed at midrange and enterprise customers looking for a cheaper blade than the current BL460c blade based on the E5-2600 or the new BL465c based on the Opteron 6200 processors from Advanced Micro Devices. This two-socket blade has room for two 2.5-inch disks.
On the Opteron front, there are two machines:
The ProLiant DL385p, which is a 2U rack server using the 12-core and 16-core Opteron 6200s that is aimed at virtualization, database, and HPC workloads. It has room for eight or twelve 3.5-inch drives (depending on the model) and 16 or 25 2.5-inch drives (again, depending on the model). The DL385p Gen 8 has 50 per cent more memory capacity than prior rack servers sporting two Opteron 6100 chips.
The ProLiant BL465c Gen8 is a two-socket Opteron 6200 blade that allows for up to 2,048 cores to be crammed into a single rack across four c7000 blade enclosures and 64 blade servers; it is also aimed at virtualization, database, and HPC workloads, says HP.
HP says that the new machines will have starting prices of between $1,600 and $3,500.
Gromala says that HP is working on machines that make use of Intel's eight-core E5-4600, a variant of the "Sandy Bridge" chips for servers that allows for four sockets to be connected gluelessly together into a cheaper four-socket box than is possible with the 10-core Xeon E7s. The E7s have more RAS features, more memory capacity, more QuickPath Interconnect bandwidth, and more I/O, which is why they will still be preferred by some customers – particularly those running fat database or email servers. But E7-based machines also cost more and are physically bigger. So where space is a premium, Xeon E5-4600 machines will get some uptake. HP plans to do rack and blade machines based on the E5-4600s, according to Gromala.
HP is also working for node servers to slide into its SL6500 chassis, which offers the best density in the ProLiant lineup, but Gromala would not say when these machines might be refreshed with Gen8 designs.
In addition to providing the names of the forthcoming Xeon E5-2400 and Opteron 6200 machines, along with a few sketchy details, HP also announced that it is working with partners to hook them into its ProActive Insight control freakery, which is a key part of the Gen8 machinery.
HP is working with various component suppliers to get the telemetry from their components in the ProLiant systems to hook better into the ProActive Insight management tools. For memory, this includes Samsung, Hynix, Micron, and Smart Holdings; for disks, Seagate, Toshiba, Hitachi, Western Digital, and SanDisk. HP is also working with Fusion-io for its flash accelerator cards. For network adapters, it is working with the usual suspects of Mellanox Technologies, QLogic, Emulex, and Broadcom; and for power supplies, Lite-On Technology, Delta Group, Emerson Electric, and Flextronics. These vendors are in various stages of integrating the firmware in their products more tightly into ProActive Insight. ®
Sponsored: Minds Mastering Machines - Call for papers now open