HP Envy 14 Spectre Ultrabook
Shiny slab of laptop lusciousness
The thick of it
While this makes everything lovely and shiny, not to mention a novel way of displaying your fingerprint collection, I can't help noting that the lid/display alone is half a centimetre thick. This is comparable with some Ultrabooks, of course, but double the thickness of others.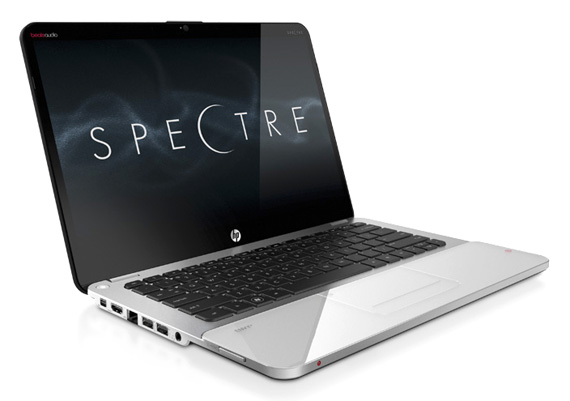 A good range of connectivity ports are arranged along the left edge, including gigabit Ethernet
Opening the Spectre is difficult to do with finesse because of its flush edges and almost non-existent lip. I challenged a few colleagues to try this feat without using their fingernails. The brightest managed it after 10 seconds by nestling the hinge in a most unladylike manner between her thighs and prising the computer open with both hands, using brute force. The dimmest struggled for 30 seconds before asking if he could borrow a bread-knife.
The Spectre's display is bright and very clear. Although tilting it back and forward causes the image to go darker or paler respectively, this effect is much less pronounced than on most other Ultrabook PCs. No, it's better than that: the display here is excellent.
Very little bezel space is wasted on the left and right of the display, such that it boasts an active screen diagonal of 14 inches, into which HP has crammed 1600 x 900 pixels. Although HP's marketing blurb illogically hypes up the Spectre as "a 13in Ultrabook with a 14in display", what HP actually means is that you get a bigger screen with a higher resolution than you would normally expect from any notebook with similar physical dimensions.
The keyboard has a backlight that you can turn on or off manually, otherwise it will do so automatically by sensing whether or not you are sitting at the computer. Believe it or not, this feature actually works. The glass-surfaced trackpad is really easy to use thanks to its beautifully smooth touch and a clearly marked (but optional) press-click area.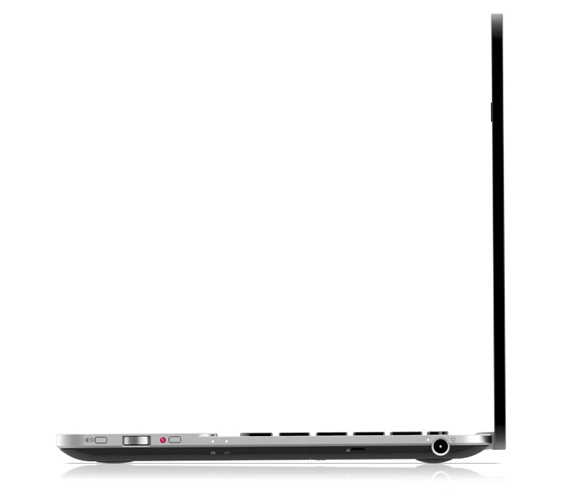 Retro-chic: audio volume can be controlled using a little dial on the right-hand edge
It supports one-, two-, three- and four-finger gestures through the Synaptics ClickPad driver which provides video instructions in its Control Panel. You can adjust the level of touch sensitivity, which I believe is very important in a trackpad.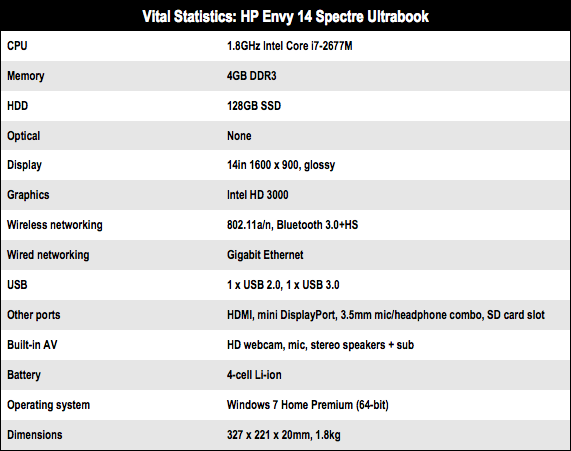 Sponsored: Minds Mastering Machines - Call for papers now open