IT products give energy giant DCC relief from icy hot patch
Distribution makes up for pleasant winter, British biz MicroP hauls in bucks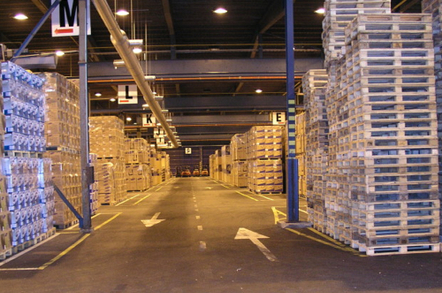 DCC gained some cheer from its IT distribution business over the last year, after an unusually mild winter put a chill on its energy distribution business.
Overall revenues at the Irish conglomerate came in at €10.7bn for the year ending 31 March, up 23.2 per cent. Pre-tax income was €155.8m, compared to €203.8m in the previous year.
Operating profits, net of exceptionals, dropped 19.4 per cent to €185m, while profits before exceptionals were €167.1m, representing a 22.2 per cent drop.
DCC SerCom, the umbrella division for DCC's distribution businesses, turned in revenues of €2.2bn, up 16.7 per cent on the year. Operating profits were €53.2m, up 15.7 per cent, while operating margin slipped slightly from 2.5 per cent to 2.4 per cent. Once amortization and exceptionals were taken into account, operating profits were €39.8m, compared to €43m last year.
The parent deemed this an "excellent performance" adding that SerCom Distribution accounted for 94 per cent of the operating profit for the SerCom division.
It added that the British business – which includes MicroP and Gem – accounted for 79 per cent of revenues, and achieved "very strong growth" on the back of new vendors in PC and mobile comms and "excellent growth" in consumables. Networking, components and tablets all showed "good growth".
At the same time, DCC highlighted a weak UK home entertainment market, particularly because of the current stage of the console upgrade cycle. The group acquired Ztorm AB, digital media distribution provider, to complement its existing offering.
The overall figures were "adversely impacted" by its DCC Energy unit, which suffered from mild weather, higher oil prices and a "continuing difficult economic background, particularly in the UK".
Unsurprisingly, DCC's outlook for the year ahead depends on the uncertain economic environment "and the important assumption that there will be a return to more normal winter temperatures", which would result in a 20 per cent increase in operating profit.
So, if you're forced to turn up the heating a few notches next winter, at least you can cheer yourself up knowing that DCC's profits will be clicking up as well. ®
Sponsored: Minds Mastering Machines - Call for papers now open