Mp3Tunes files for bankruptcy
Also-ran run-in
For Michael Robertson, it's déjà vu all over again. The same flexible and somewhat optimistic interpretation of copyright law that sank his music service in the dot.com bubble has also sunk his current music service, over what was essentially the same idea. On Friday Robertson's cloud music locker – MP3Tunes – filed for bankruptcy protection, blaming music industry litigation.
Robertson first implemented the idea of a music locker 12 years ago, with MyMP3.com, one of the first generation of such services, and not the only one. But Robertson walked away happier than most bubble entrepreneurs, and was $100m richer after Vivendi acquired MP3.com at the height of the dot.com insanity, swallowing $250m of damages for copyright infringement, and legal fees.
In 2005 he revived the idea with Oboe, a locker service which was later renamed MP3Tunes.
"At MP3.com we failed in the courts because we were using music that we'd previously digitised ourselves, and the RIAA said that you copied our music, so you violated our licence," Robertson told us at the time. "This time consumers are uploading their own music to our store. With Oboe it's like a photo service, and customers are responsible for uploading their content."
But a copy is a copy, and without a licence to make a copy (outside of a few special cases), courts don't have much choice other than to treat it as infringement.
MP3Tunes was sued by EMI in 2007, having opened a pre-emptive strike against EMI a few months earlier. Despite a favourable court decision last August, which declared that 'safe harbor' provisions applied to the locker service, Robertson's company was still on the hook for huge liabilities. Robertson pointed out that since then major online retailers have launched services.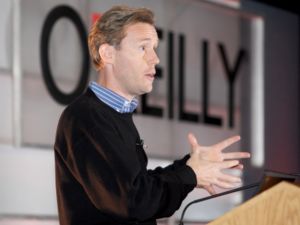 "No retailer would work with us for fear or retaliation from EMI or because it was prohibited outright. Yet today this is exactly how Amazon, Apple and Google's music stores operate," he complained.
But in neither instance – in 1999 or 2005 – did Robertson obtain licences from music companies – as Google, Amazon and Apple have successfully done – and the firm hoped the courts would make it unnecessary.
Even as billion-dollar companies, the three giants still found negotiating a licence for copies a lengthy process, but co-operation provided certainty from lawsuits. Negotiating a licence did allow Apple to innovate a little on the idea – and save users the time-consuming business of uploading all their songs to the locker first.
Whether there's much interest, or money, in the feature is another question.®
Sponsored: Minds Mastering Machines - Call for papers now open