Rovio flies away from Angry Birds for all-new puzzler
No pigs or birds this time
With Rovio's Angry Birds hitting the billion-download mark recently, the Finnish developer has turned its attention to its next mobile game, revealed this week as Amazing Alex.
No birds. No pigs. No plush toy merchandise or movie tie-ins… just yet, anway.
Amazing Alex is an upgraded version of a 2011 iPad game Casey's Contraptions from Snappy Touch & Mystery Coconut, IP Rovio recently acquired. The original game is no longer on the market.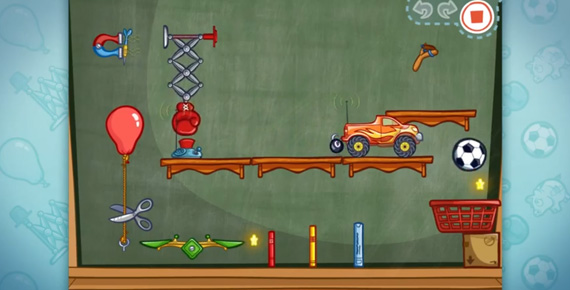 The concept is simple: a puzzle game in which users build a Heath Robinson-style path for their object to get to the end of the level.
"We are currently reworking the title to enhance it, and getting ready to re-introduce it in a true 'expect the unexpected' Rovio-style launch to an even larger audience," said company chief Ville Heijari.
You can have a ganders at the trailer for Casey's Conceptions below. Oh, I take it back, there is a pig in there.
Amazing Alex is expected to touch down on mobile devices in a couple of months' time. Whether it ever comes close to matching the popularity of Angry Birds remains to be seen, but it certainly has the benefit of publicity behind it.
After all, this is the first game Rovio has taken under its wing that doesn't feature catapulted birds. A definite breath of fresh air. ®
Sponsored: Minds Mastering Machines - Call for papers now open