Logica's UK order book crashes by 80 per cent
So sorry we did too well last year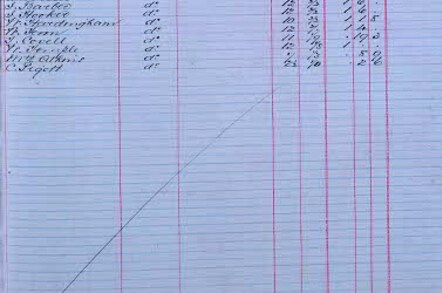 Logica's UK outsourcing ordering book took a hammering in Q1, falling 80 per cent year-on-year – albeit against a strong 2011.
At group level the integrator turned over £971m in sales during calendar Q1, down 1 per cent year-on-year. The pipeline slid by nearly a quarter to £1.05bn and the outsourcing backlog was down 4 per cent to £2.5bn.
Total outsourcing orders in the quarter fell 40 per cent to £448m, including hefty double-digit declines in Applications Management (AM), Infrastructure Management (IM) and BPO, but revenues were flat at £407m.
The Consulting and Professional Services division was also hit by an order book decline, down 5 per cent to £609m, and sales were flat at £564m, which Logica described as a "resilient performance".
Drilling down into country level, the UK order book plummeted in value from £515m in the opening three months of 2011 to £101m but revenue generation was far more stable, up 7 per cent to £191m.
The firm said the UK Consulting and Professional Services book-to-bill was down against a "very strong" year-ago comparison period – when it bagged contracts with the Serious Organised Crime Agency (SOCA) and Shell.
It said the numbers reflected the "uneven nature of contract awards in an outsourcing-led business".
In France, the order book grew 8 per cent to £240m but sales dipped 1 per cent to £217m. In Northern and Central Europe the order book climbed 41 per cent to £340m and sales edged up 2 per cent to £210m.
The performance at other European country operations was nothing to shout home about either with the order pipeline in Sweden flat at £159m, and sales down 1 per cent to £154m. Orders were down a third in the Benelux as sales dipped 6 per cent to £111m.
At the International biz – for that read North America, Australia and Brazil – orders were up 20 per cent to £104m but revenue was down 9 per cent to £88m.
Logica CEO Andy Green characterised group results as "solid" and said full-year revenues and margin guidance were on track "despite our expectation of a subdued second quarter given the impact of elections in several countries and a cautious economic outlook for our main markets". ®
Sponsored: Minds Mastering Machines - Call for papers now open