Boffins crack on with ultimate roboass
Cheeky
Japanese scientists have cracked one of robotics' untouched areas: they have unveiled a mechanical bum that not only look realistic - apparently - but tense, twitch and respond to touch in the same way a real rear would.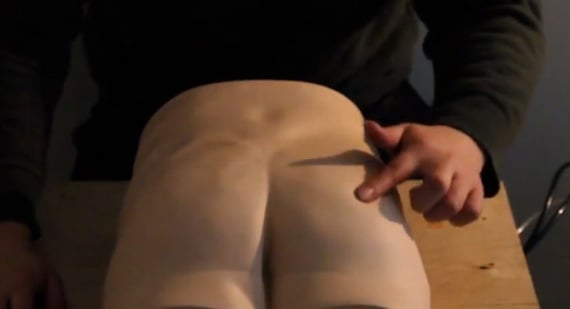 Arse technica
The Shiri - which means buttocks in Japanese - "represents emotions with visual and tactual transformation of the muscles", it says here.
Built by Nobuhiro Takahashi and a team at the Tokyo University of Electro-Communications, Shiri explores the connection between our emotions and the movements of out gluteus maxima. The boffins claim a user may even feel the fundament's fear when they trigger its twitch upon first contact.
Takahashi was previously known for his robotic kissing machine, which allowed users to tongue each other over the internet. Kinky.
Check Shiri out in all its glory:
It might not be the most attractive techno-tush out there, but just look at it move. Beyoncé, step aside. Er.... maybe not. ®
COMMENTS
Re: whats the use?
"I honestly can not think of a single *useful* application"
Oh, I don't know. It could probably be trained to be a CEO
Problems at the airport....
"Could you open this suitcase please sir, our scanners suggest that it has a false bottom."
Dear Japan,
Seriously, you chaps need to get out more.
Regards
The rest of the world.
Re: I don't...
Hook it up to Wim Delvoye's Cloaca and it would do that too...
Bum Note
If they liked it they shoulda put a Ring in it. Oh oh oh etc. ;)