Twitter turns to feature phones for world domination
Low-bandwidth web app sets up Facebook face-off beyond developed nations
Twitter has thrown a bone to users stuck with feature phones, odd and/or old browsers or low-bandwidth connections to the Net by updating its mobile webapp. And along the way it may also have made an important strategic move to capture users in the developing world.
The new mobile.twitter.com pictured below is said to require one third less bandwidth than its predecessor, thereby making it more accesible to users in out of the way places.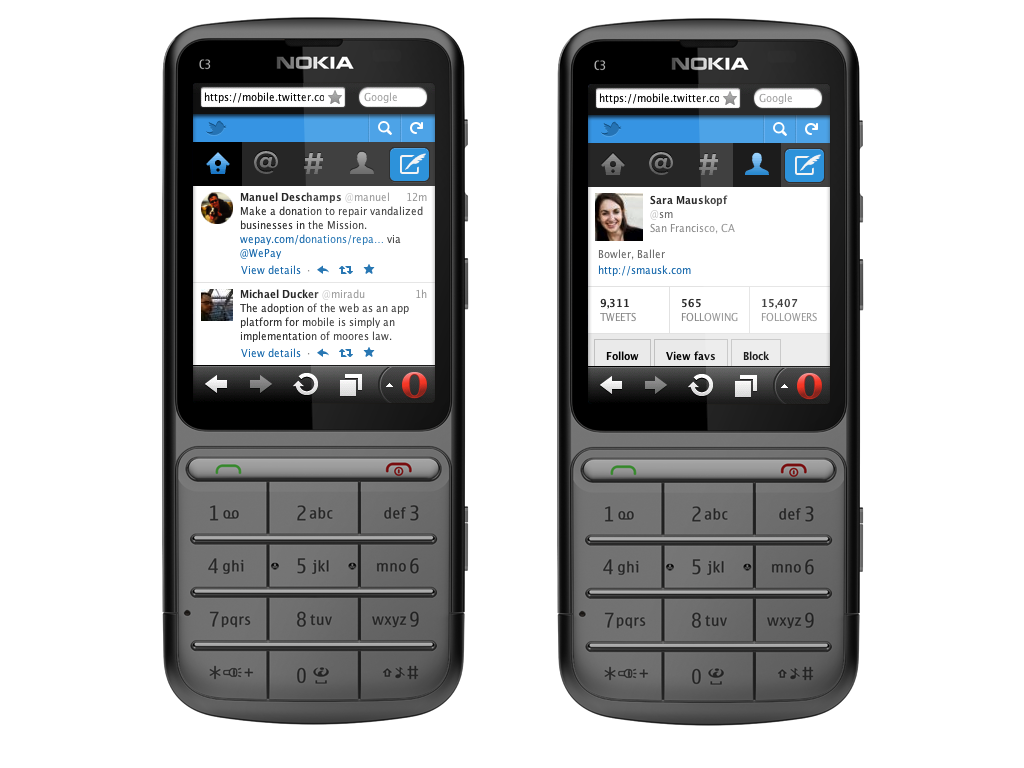 That could be important in markets like India, where as we report today a mere 46 million accounts reside.
Indonesia, where the population is a solid billion or more behind India, boasts 42 million Facebook accounts, a very considerably higher take-up rate.
The official Twitter blog post says the upgrade shows Twitter is " ... the most accessible way to connect with the world, even with the weakest signals and the simplest devices."
That approach might be just what the company needs to beat rival social networks to new and social-network-hungry users in places where feature phones and poor connections remain common and PCs are scarce. By baking as much of the Twitter experience into even modest phones, the company could find itself more usable than rivals in emerging markets. ®
Sponsored: RAID: End of an era?