Apple's HTML5 bet against Android extermination
To be closed, one must support 'open'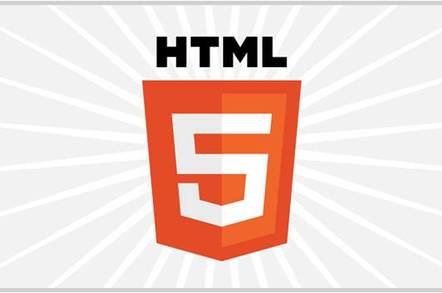 Open ... and Shut Harvard professor Clayton Christensen has more than 500 billion reasons to think he's wrong to suggest Apple is in for rough sailing, but he's not backing down. The father of disruption theory - a theory that Apple's former chief executive Steve Jobs claimed had a huge impact on his thinking - believes that Apple's end-to-end, integrated approach to innovation is susceptible to disruption from a more modular, open approach like that of Google's Android.
He could be right. But then, we've heard this before. (Proving that I can be consistently inconsistent, I've argued both for and against Apple's strategy.)
It takes a bold person to predict Apple's downfall even as it continues to grow from strength to strength, but Christensen is comforted by having the weight of history on his side:
The transition from proprietary architecture to open, modular architecture just happens over and over again. It happened in the personal computer, and although it didn't kill Apple's computer business, it relegated them to a minor player.
As much as Apple looks indomitable right now, there are signs that Christensen's theory will prove correct again. While Apple is crushing competitors in the relatively new tablet market, it has already lost its pole position to Android in smartphones. If the Android crowd can get its act together in tablets, this seems likely to play out in the tablet market as well. Indeed, despite a Q1 drop in market share, Amazon's Android-based Kindle Fire seems like it could be the first Android tablet to give Apple a serious run for its money.
It's possible that part of the delay in Apple's "inevitable" decline has come from the two sides – Apple (closed) and Google (open) – stealing ideas from each other's playbooks. Apple has continued its high-margin business model, but it has also consistently lowered prices to compete on price with alternatives from Samsung and others. (Whether it can cut prices enough to be competitive in emerging markets is another question, however.)
Apple, for its part, has married these price cuts with significant investments in open technologies like HTML5 support in its devices. Contrarily, Google's Android hasn't been a truly open alternative to Apple's integrated approach, dulling its effect as the knight in open armor.
Roger McNamee, managing director of Elevation Partners, channels Christensen, arguing that Apple has won precisely by betting against the openness of the web with a closed ecosystem. But this is only momentarily true, as McNamee holds that Apple's closed app ecosystem model will give way to an infinitely more open web app future built on HTML5. There are plenty of reasons for this, but at least one is the hit-or-miss success of app developers, in part due to the difficulty of getting noticed in an overburdened App Store.
But this is where Apple may have learned from Christensen's "Innovator's Dilemma". As noted above, Apple has actually surpassed Google's Android in terms of HTML5 support. Apple not only has the best closed app model, but it also has the best open HTML5-based web app model.
Perhaps. But as legendary investor Warren Buffett notes, even an investor as savvy as he did not predict Apple's last 10 years, and so he and other big brains can't reliably predict its next 10 years.
Still, one thing is a pretty safe bet: over the long haul, openness generally wins. When that openness is backed by Google's willingness to lose money on Android for years in order to seed the market, Apple has a strong competitor. The question is whether Apple, through HTML5 and other means, has been open enough to keep winning the mobile game. As Buffett goes on to say, you might not want to bet on Apple to win, but you wouldn't be wise to short it, either. ®
Matt Asay is senior vice president of business development at Nodeable, offering systems management for managing and analysing cloud-based data. He was formerly SVP of biz dev at HTML5 start-up Strobe and chief operating officer of Ubuntu commercial operation Canonical. With more than a decade spent in open source, Asay served as Alfresco's general manager for the Americas and vice president of business development, and he helped put Novell on its open source track. Asay is an emeritus board member of the Open Source Initiative (OSI). His column, Open...and Shut, appears three times a week on The Register.
Sponsored: Minds Mastering Machines - Call for papers now open