WTF is... Intel's Ivy Bridge
Inside Core i's third generation
Chips and chipsets
There's also Supervisory Mode Execute Protection (SMEP) which helps to prevent Escalation of Privilege (EoP) attacks in both 32- and 64-bit operating modes.
Intel have also upgraded the cores instruction set with a couple of new conversion instructions between 16-bit floating point and 32-bit single-precision floating point numbers, which helps save memory by allowing coders to send off a few instructions to perform these commonplace calculations rather than doing it in their own code.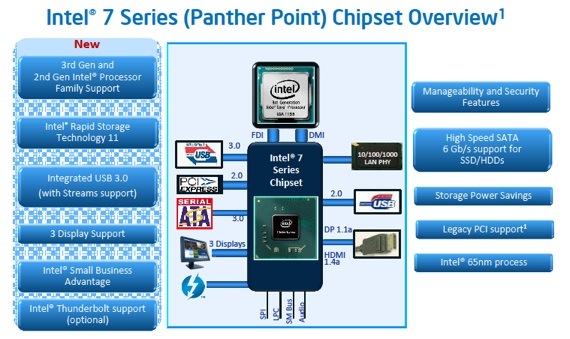 Intel's initial Ivy Bridge line-up comprises 20 of the third-generation processors split ten each between the desktop and mobile segments.
In general, if a processor is suffixed with a K, it's unlocked for overclocking. S-class processors have a lower CPU clock and a reduced TDP, while T-branded ones have even lower core clocks, lower Turbo Boost peak speeds, and a much reduced TDP. If a core has no suffix then is a straightforward CPU aimed towards the mainstream market sector.
Accompanying the Ivy Bridge CPUs is a new range of chipsets, all of which were codenamed 'Panther Point' but will be marketed as the 7 series. All of them support both Ivy Bridge and Sandy Bridge CPUs. Like Sandy Bridge, Ivy Bridge chips use the LGA1155 socket, so should work in a Sandy Bridge-oriented motherboard, though you may need to update the board's Bios and even then there's no guarantee you'll get all the Ivy Bridge functionality.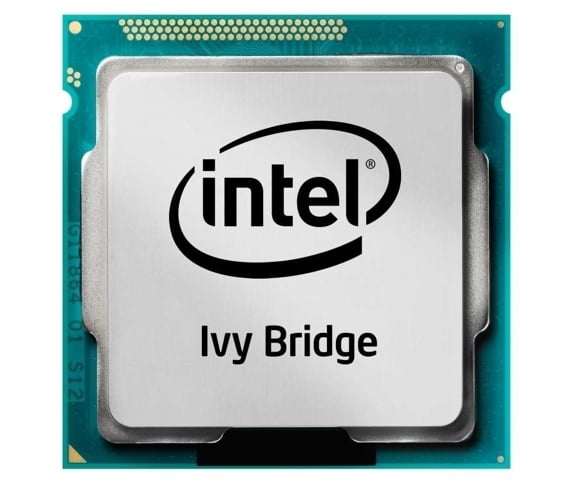 At the time of writing, there are six new 7-series chipsets, three for the consumer market - Z77, Z75 and H77 - and three for the business sector: B75, Q75 and Q77.
All this technology is great, and it's nice to have kit that delivers more performance yet consumes less power than before. But what is the Ivy Bridge user experience really likely to be?
Well, if you already have a second-generation based system, then there's no real point in upgrading. The new chipsets have native USB 3.0 support and PCI Express 3.0, the lanes for which come directly from the Ivy Bridge CPU, but the jury is still out on whether the jump from PCIe 2.0 to 3.0 makes any real difference, particularly when it comes to gaming.
And most existing Sandy Bridge-oriented boards have USB 3.0.
But if you're thinking about moving from an older platform then Ivy Bridge is clearly the way to go. And that's going to be even more the case when Intel rolls out mobile Ivy Bridge chips. Better graphics will reduce the need for a separate GPU, so lesser laptops will be cheaper. And the better power preservation should mean Ivy Bridge laptop users enjoy longer battery life. ®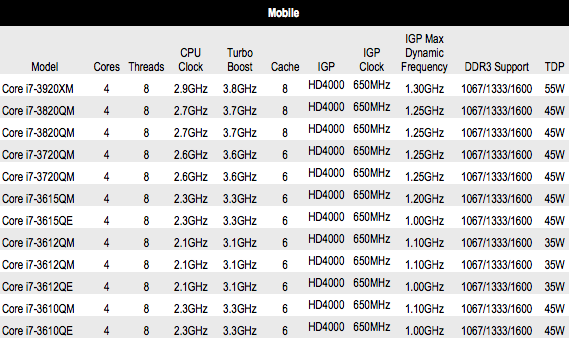 Sponsored: Minds Mastering Machines - Call for papers now open