Lenovo targets mobile market with new R&D centre
Smartphones and tablets on the way from the Chinese giant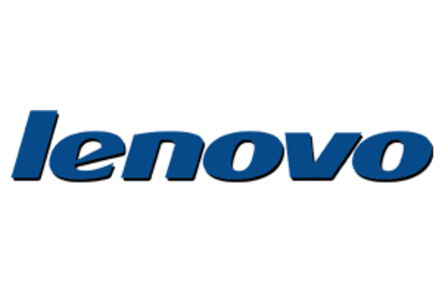 Chinese computing giant Lenovo is set for big expansion into the mobile space after breaking ground on a new facility in the central province of Wuhan. Thew new facility will be the company's source for new tablets and smartphones.
Although it was coy on exactly how much of its own cash would be ploughed into the 'Lenovo (Wuhan) Industrial Base', the firm was more than happy to publicise how much it reckons the facility could be worth.
It claimed that by 2014 total sales revenue from the base will hit 10 bn yuan (£980,000) with the figure rising to 50bn (£4.9bn) by 2016, and added that it has the potential to generate 10,000 jobs in the area with several thousand of these focused solely on R&D.
The facility will primarily focus on production, sales and R&D for mobile internet products such as smartphones and tablets, Lenovo explained.
Lenovo Group chairman and CEO Yang Yuanqing had this to say in a canned statement:
As an industry leader, we are aggressively moving forward into the PC Plus era, and with our Mobile Internet Digital Home group actively engaged, we are accelerating development in smart phones, tablets, and other mobile Internet terminal markets… When it begins operations, the Lenovo (Wuhan) Industrial Base will greatly improve our innovative capability and further optimise our supply chain, giving us a solid foundation to win in a broader market.
The hardware giant is certainly right to build out its capabilities in the mobile internet device space, given that the PC segment is generally slowing, IDC senior market analyst Dickie Chang told The Reg.
"Mobile phones and tablet are one of the drivers for the 'PC Plus' era. Although they are still new to this market, we can see Lenovo is growing very fast," he added.
"Lenovo's phones and tablets could reach the qualifying standard for mid-level, and they have a good brand name and channel relations in mainland China, leading to fast growth."
It has certainly been doing pretty well in the burgeoning space thus far, increasing smartphone production from 3.2 million units in 2010 to 15 million in 2011.
In addition, the Mobile Internet and Digital Home business increased by 159 per cent year-on-year to $565 million in the three months to December last year, helping to boost overall profits 54 per cent to $153.46 over the period.
Lenovo claims it is now among the top three smartphone makers in China as well as being the second largest tablet maker there with a 16.5 per cent market share.
However, globally it lags in fifth place when it comes to tablet sales according to recent Canalys research and it will be on the world stage especially that Lenovo will be hoping the Wuhan facility helps it grow.
Gartner's Competitive landscape; media tablets report from last September, for example, warned that the firm "lacks a strong brand in the consumer market outside China, and competition in consumer markets outside China is too strong in the Android segment".
As well as high-end models such as the forthcoming Intel Medfield-based K800, the firm is likely to increasingly target the entry level for smartphones especially in developing countries.
A report in March suggested Lenovo would compete with local rivals Huawei and ZTE in entering the 1000 yuan (£99) space, in a move which could spell the end for many of China's domestic white box manufacturers. ®
Sponsored: Minds Mastering Machines - Call for papers now open