Cheap MacBook Airs for all!
Apple pondering 25 per cent price cut, apparently
Apple's cheapest MacBook Air will currently set you back $999 or£849, depending on where you buy it. Wait until August, and it could cost you just $799/£640.
So says Digitimes' inevitable unnamed laptop industry mole, but it's worth noting that the rumour is simply that Apple is thinking about cutting the price of the skinny laptop.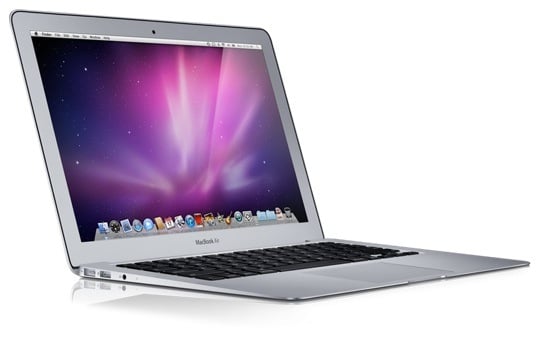 Its motivation to do so is the impending arrival of Windows 8 for Ultrabooks based on Intel's upcoming Ivy Bridge mobile processors.
At the moment, Apple's price premium is no obstacle to sales, but it could become so if Intel and co. can get prices down by a couple of hundred quid or so.
There's no indication they will be able to achieve that goal, and any price cut is likely to be based on reducing general materials costs - shifting to plastic chassis, for example - which will leave Apple with its all-metal casing appearing to justify the extra cost.
That said, Apple is rolling in money right now, and could easily afford to subsidise Mac prices a little - but not too much; it doesn't want to lose the air of premium product, even if it's machines aren't radically different from any other vendor's offering. ®
Sponsored: Minds Mastering Machines - Call for papers now open