Dell 2355dn

This is a Tron-style tank of a machine, with plenty of capacity and a price to match. The 50-sheet ADF is duplex, so you can directly copy double-sided documents in one go. The control panel features a slightly insensitive, but usable, 109mm touchscreen, as well as a physical number pad for fax dialling. There's a 250-sheet paper tray and a 50-sheet multipurpose tray, and the machine has USB and Ethernet connectivity. I measured speeds of up to 25ppm and 14spm duplex, and saw a five-page copy in 20s. Text and greyscale graphics are fine for day-to-day use and running costs come out at a low 1.3p per page.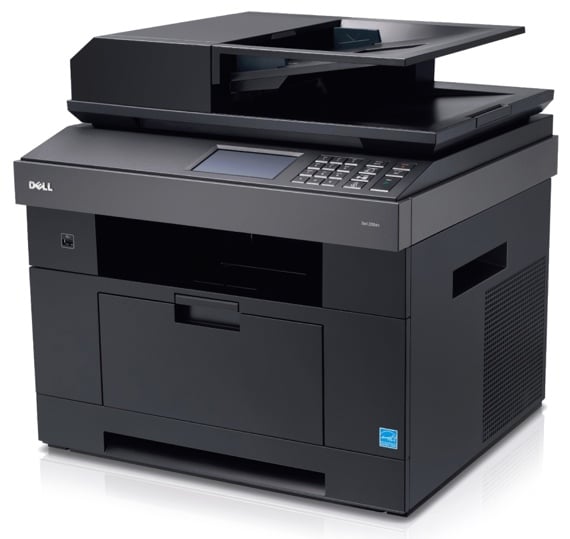 Reg Rating
80%
Price
£431
More Info
Dell
Epson Aculaser MX20DN

Another machine that can cope with being networked among several people and another one which has a duplex ADF for single-task copying. A conventionally laid out control panel includes a back-lit LCD panel and below this is a 250-sheet paper tray with a 50-sheet multipurpose pull-down, too. USB and Ethernet connections are provided, and the photoconductor drum is a lifetime-of-the-printer component, making maintenance simple. Speeds of up to 19ppm single-sided and 14spm duplex make this a little slower than some of its rivals here and a cost per page of 2.2p knock it back a little.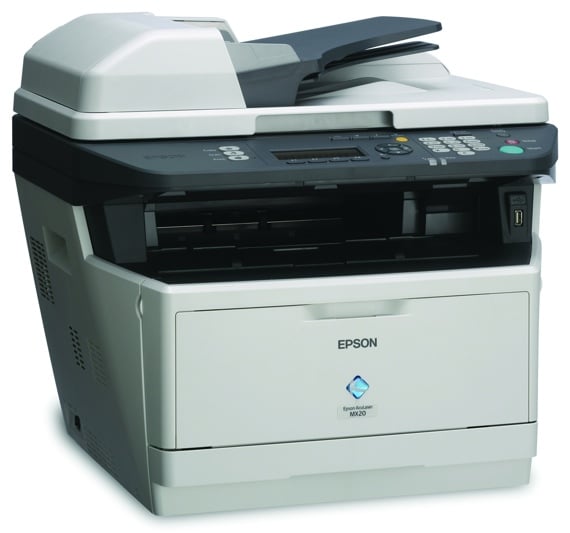 Reg Rating
70%
Price
£506
More Info
Epson
COMMENTS
One wonders about...
What protocols they support? What interfaces they have?
Re: One wonders about...
That's actually the most important question. Non postscript printers are a pain in the a*** to get running.
Kyocera
It needs to be mentioned that Kyocera often seem like a good printer for the price but you will be massively ripped off by their chipped toner cartridges.
They are chipped so your printer will only accept genuine Kyocera products and although they say that your cartridge will do X pages, it doesn't matter if you print a single letter on that page or even nothing at all, it will still count it as a page on the page counter.
I once opened a Kyocera cartridge that our Kyocera Mita FS-1020MFP had decided was empty and refused to print from.
I'm not joking....seriously....it was nearly full, but the chip made it a piece of junk.
And the cartridges are not cheap let me tell you.....
Bit of a rip off, I've decided to steer clear of Kyocera from now on.
Brother MFC-7460DN - £239 ? Ouch!
I purchased a MFC-7860DW about two months ago - for $250CDN.
It's the MFC-7860DN plus Wifi interface - you can D/L a free app to print and scan from iOS devices. Very happy.
Actually, I've had a few Brother printers over the years, they're great value. And work as advertised.
There's a button for a direct screen print from an attached PC, which can be handy.
I have visions of someone walking past, pressing this button, and taking my screen print without my knowing now.