Prototype 2
Heller damnation
Bad connection...
The issue of plausibility is another problem for me. It just seems faintly ludicrous that upon consumption of a soldier Heller can run, jump and perform aerial acrobatics that would steal the show at even the Olympic Games and yet within army bases his moves rouse no real suspicion.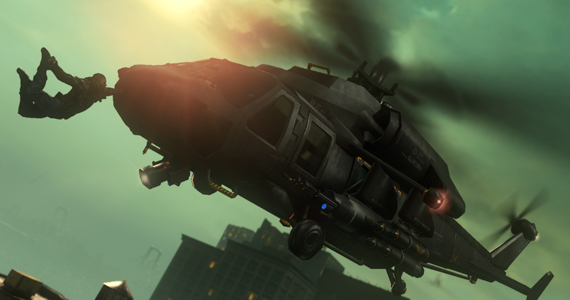 Heller-copter
Yes, he might be garbed in the correct uniform but, come on, at least make us behave suitably as we infiltrate what are supposedly the most secure bases in the world.
Radical should have either gone the whole hog and gifted Heller with Nightcrawler-type teleportation, therefore freeing the player from having to even bother with the pointless infiltration sequences in the first place, or made the enemy AI smarter so that the player had to walk the line completely or be found out. The middle ground just doesn't make sense.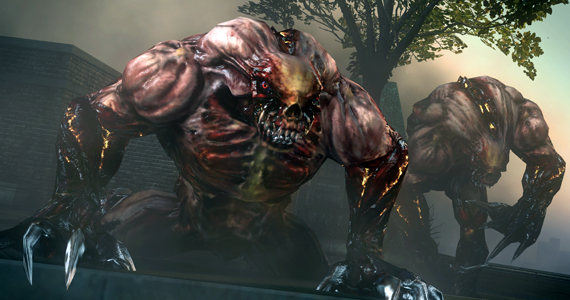 Someone didn't get their beauty sleep last night
Causing similar confusion, and acting to instantly distance me from the narrative, is that Heller's presentation as a completely unsympathetic protagonist. Don't get me wrong, I'm not expecting Shakespearean levels of literary dialogue, but every curse word uttered - and there are many - further diminishes any sense of connection to him or his plight.
Verdict
I'm left with a sense of déjà vu. As with the original, the sequel is based on an impressive premise which needs work to become the real deal. And it's not like Radical haven't had time, considering the years since Prototype's release and the fact that much of the foundations of what you see here were already laid in their Incredible Hulk: Ultimate Destruction game for Nintendo's GameCube many moons ago.
Prototype 2 isn't a bad game and it does make undoubted strides – its visuals, action and effects are all testament to that – but rather like Sergeant Heller's psychological make-up, the whole thing feels fragmented rather than the finely tuned finished article I expected. ®
More Games Reviews

Resident Evil:
Raccoon City
Twisted
Metal
Mass Effect
3
Syndicate
The Darkness 2
Sponsored: Minds Mastering Machines - Call for papers now open

Prototype 2
This time it's James Heller's turn to get freaky as Prototype returns. Available on Xbox 360 (tested) and PS3.