Chip alchemists 'turn cheap silicon into longer-lasting flash'
Fusion-io sources whisper NAND witchcraft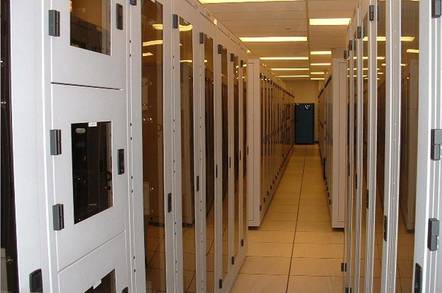 It's rumoured that Fusion-io has become a NAND alchemist and can turn low-cost MLC flash into faster and longer-lived SLC flash. But why, oh why, would it want to do it?
SLC, or single-level cell, flash stores one binary bit per cell and is the fastest form of flash with the longest working life; think 10,000 raw program-erase (PE) cycles for a 39 to 30nm process. MLC, or multi-level cell, flash stores two bits per cell and is cheaper but doesn't last as long; think 5,000 PE cycles at the same 3x nm geometry.
If a flash product supplier, such as Fusion-io, can buy in MLC flash chips and make then behave like SLC chips then, although the cost per bit goes up, its overall costs could possibly go down as it has halved the number of components it needs to buy in, its profit margin could go up, and it might be able to price SLC-class product below its competitors.
The impact on flash chip suppliers could be profound if this MLC-to-SLC technique is real and becomes widespread in its use. One type of flash chip could be used for both SLC and MLC product. Their costs will go down but, on the other hand, higher margin SLC sales would suffer.
If Fusion-io can pull off the same alchemist's trick with TLC flash (triple-level cell, which stores three bits per cell) then the impact will be that much bigger. One type of NAND chip, the TLC type, could be used for TLC, MLC and SLC product.
The promise is turning lead into flash gold. But how real is this?
James Bagley, a senior analyst at Storage Strategies Now, said: "A two-bit-per cell has four voltage levels. But you could just ignore the pair for the other bit. So in that sense, you could treat MLC just like SLC, from an engineering standpoint."
"Now you would cut the capacity in half, so you've killed the cost per bit advantage, but there may be other performance advantages to offset that. I don't know if you get any advantage in the PE cycle, but my guess is that you would."
He added this nugget: "This seems to be a new line from Fusion-io. And yes, the process is as I described. They certainly have the technical capability to do this. I'm still not sold on why."
A source close to Fusion-io said: "Well it's real. I talked to Fusion guys and they successfully did it. It's going to commoditise NAND with no need to sell three types. I'm not sure how but they can 'convert' commodity MLC to SLC. Flash venders claim you can't because of different performance profiles. But Fusion claims they've done it. And tested it."
"You can see why this would be bad for flash venders though, they'll lose high gross margin SLC."
On the other hand, there would be "lower costs across the board".
El Reg asked Fusion-io about this but it hadn't responded by time of publication. ®
Sponsored: Minds Mastering Machines - Call for papers now open