Praise for slick six's entries in dirty snaps compo
Old computer buffs get the glory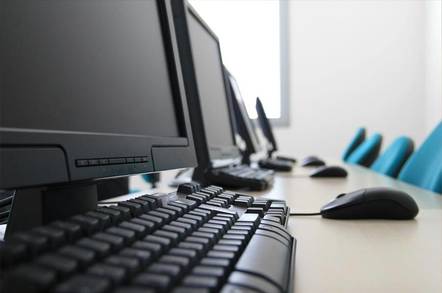 On 14 April we had old computer buffs salivating over our dirty snaps puzzle, and now we can celebrate the top six Reg readers who sent in their answers to the puzzle.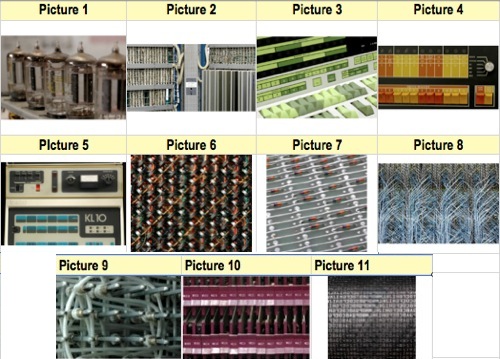 Picture 1 is of a logic element from a first-generation IBM mainframe, the 700 series which used vacuum tubes. The later 7000 series used transistors.
Picture 2 shows the innards of a Packard-Bell PB-250. This was released in 1961 and used magnetostrictive delay lines in its memory. The picture was taken from the front, with the device out on its rails, and opened like a book. The "slabs" to the lower right of the picture contain the magnetostrictive delay lines (acoustic) that comprise the main memory.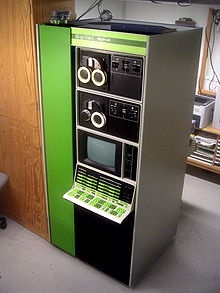 DEC PDP-12
Picture 3 is of a console to a Digital Equipment Corporation (DEC) PDP-12. PDP stands for Programmed Data Processor, a way of saying computer without using the actual "computer" word. The PDP-12 was a development on from the earlier 12-bit PDP-8 and LINC (Laboratory INstrument Computer) which as reckoned to be the first mini-computer.
Picture 4 shows the operating panel of a DEC PDP-8/E mini-computer.
Picture 5 depicts the PDP-11/40-based front-end Processor for a KL-10-based DECsystem-1090. This time-sharing machine with a 36-bit word length, is known as the PDP-10 and was DEC's mainframe computer, with first deliveries in 1966.
Picture 6 was answered correctly by virtually everybody, and shows magnetic ferrite core memory, actually from a Honeywell 316 computer.
Picture 7 shows a PDP-11 boot ROM diode matrix. The PDP-11 was DEC's 16-bit mini-computer, which followed on from the PDP-8, and which was superseded by the 32-bit VAX. That was eventually killed by 32-bit X86-based systems from HP, Dell, Compaq, IBM, etc, with DEC being bought by Compaq, which was bought by HP, and here we are today.
Picture 8 is of the I/O subsystem of a DECsystem-1090 and is wiring heaven. This is likely a close-up of the RH-20 data-channel near where the MASSBUS connectors are located.
Picture 9 shows a Honeywell 316 backplane.
Picture 10 is the magenta-coloured logic element of a PDP-8/I from DEC.
Picture 11 was also answered correctly by almost everybody, and is the print drum from a line printer, a Data Products one.
The top six
Equal first:
Mike Hardaker with 11
Ian Sidwell with 11
Nick de Smith with 11
Equal fourth:
Thonon Aubry with 10
Rob Macaulay with 10
John Savard with 10
We have a top six numerically due to the ties. Congratulations to all six of you – brilliant stuff – and to the many other Register readers who sent in the answers and, sometimes, their amusing, oddball and fascinating recollections of using the old kit, especially the line printers with their noisy hammers.
Please put any comments on this article into the Reg Forum Picture Puzzler topic.
Retro-Computing Society of Rhode Island
The pictures came from, as several people found out, the Retro-Computing Society of RI. I am very grateful for the help of the people involved with running this society, particularly Geoffrey Rochat, who was my main port of call there, and Carl Friend, Dave Fischer and Mike Umbricht. They are a fabulous group of people who know a huge amount about sixties computing kit and events.
Full size original images can be seen here. Ah, the good old days eh ... weren't they terrible? ®
Sponsored: Minds Mastering Machines - Call for papers now open