O2 drops Joggler family tablet
No more support for Linux gadget
O2 is severing support for its 7in Linux-based tablet, the Joggler, at the end of the month.
The touchscreen gadget, launched in 2009 and pitched as punters' "new fridge door", was aimed at folk looking for technological help in keeping their family life organised.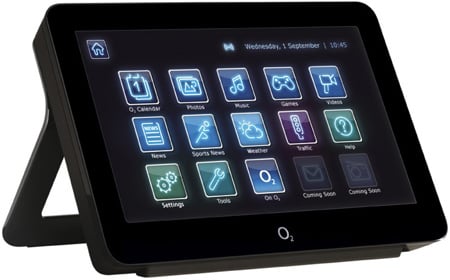 This week, O2 began pushing a firmware update to the device that erases the cellco's own apps, replacing them with generic utilites and applications.
"After your device has been updated, O2 will no longer be offering full technical support," the company told users.
O2's Family Calendar service, a key Joggler component, will go offline on 31 May. Entries will not be kept, O2 warned. Ditto messages sent and received through the Joggler Messaging app.
Punters preferring the Joggler's previous look and feel were told: "Yes, it's possible to load new software on your Joggler, but we only recommend that only the most technically advanced users do this. If you have no idea what Ubuntu, FTP, or VNC means, then this probably isn't for you." ®
Thanks to Tim for the tip
Sponsored: Are DLP and DTP still an issue?