Nokia: 'hybrid' mobiles will save us
Finnish first
Nokia is working on "hybrid" mobile devices and harbours the hope that future tablets, fresh form-factors and cross-breed tech will turn around the Finnish phone giant's handset business.
This combination of new products and services will "make a difference", claimed chairman Jorma Ollila, who revealed Nokia's plans in a registration-required interview with the Financial Times.
"Tablets are an important [market segment], so that is being looked into, and there will be different hybrids, different form factors in the future," he said.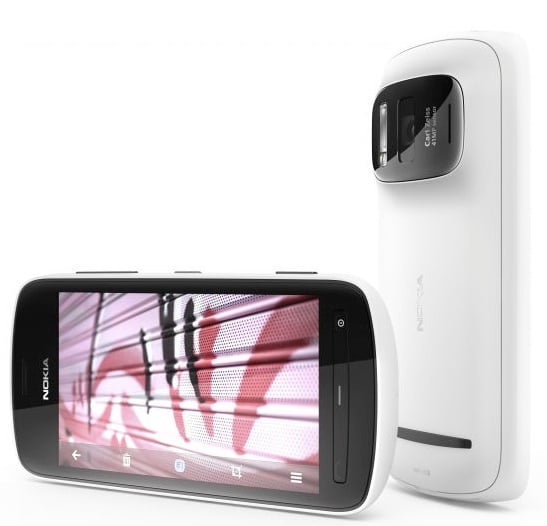 On form with its photography credentials
After Samsung overtook the company as the world's largest maker of handsets last week, Nokia's 14-year dominance of the mobile phone business came to an end.
Identifying key trends and getting involved in new product areas sufficiently early are vital to maintain a foothold in the market, something Ollila concedes Nokia was too slow with at the start of the smartphone boom.
But what does he mean by "hybrid", we wonder? Hopefully he isn't simply referring to the company's latest 41Mp camera-phone crossover.
Perhaps Nokia has its own Transformer Prime or Padfone design in the works. Then again, maybe its something fresher than the air of Finland itself.
In March, Nokia's design chief already revealed a tablet was in the works, which would most likely launch following Microsoft's Windows 8 release later this year. ®
COMMENTS
Re: Dear Jorma :- I am curious.
It's what will happen purely based on Microsoft's past form and events as they are unfolding.
Nokia has everything to lose and Microsoft everything to gain.
Plus, Nokia did see the smartphone revolution coming!
They just pissed about going from pillar to post whilst everyone else executed well thought out management plans.
Re: Dear Jorma :- I am curious.
I fall under the category of want Nokia to go back to what they were in the late 90's and early of 2000-2010. I want to see them push *original* ideas for phones, stuff like the Communicator range, the original N-series phones, the apocalypse surviving 6210. I want to see PHONES from them, not black slabs with Windows OS shoehorned into a generic form factor.
Re: Dear Jorma :- I am curious.
I have seen any number of critical posting concerning Nokia and it's future. Many of them arguing a reflected and thought out case to the effect that it has gone too far for Nokia to save themselves. Fair enough, if that is ones opinion and indeed, objectively speaking it may turn out that they are right. However, from the tone of a significant number of another type of critical posting one gets the distinct impression that the poster is posting want he wants to happen because of the association with The Great Demon of Redmond rather than his honest opinion regarding Nokia's likely fate. Which category do you fall under?
Dear Jorma :-
Please stop blowing smoke. You know what everyone else in the world knows, and you know it better than anybody else. Here it is :-
1. Nokia is on the brink of ruin.
2. There is ONE thing, and only ONE, that you can do to prevent Nokia from ceasing to exist. You know exactly what it is. You and your board have the power to do it. Do it quickly.
Oh God Nooooooo!
"Tablets are an important [market segment], so that is being looked into
Being looked into? Being looked into?!?! Oh dear, oh dear, oh dear. Can we please start making our minds up chez Nokia? And perhaps start releasing stuff, rather than looking into it. Maybe sack a few of the people who serve no useful purpose, but to say 'no' to projects, and actually use some of your engineering perhaps?
It's not that they can't release nice phones. I bought a Lumia 710 yesterday. From first impressions, it's pretty nice, and very good for a £130 phone. Not as customisable as Android, but I personally prefer the UI. I don't mind complication in a computer, but I prefer my phone to be simple, with big easy-to-read text. I don't think you can get an Android phone for that price with anywhere near the quality of screen and processor. But that's probably a bad thing, as it means Nokia aren't making any money out of it.