The Ethernet Alliance is thinking fast
Terabit speeds are round the corner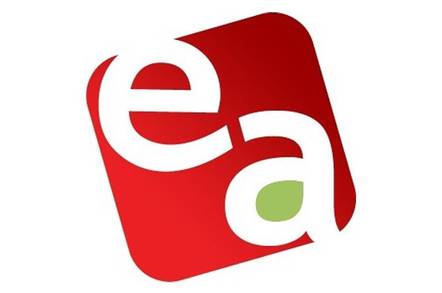 Make no mistake: the flood of data flowing across networks today will grow into several Niagaras. We can foresee zettabytes of information crossing the internet – and the lion's share will flow via Ethernet links.
Without Ethernet our networked world would cease to exist. Without Ethernet development the internet will choke.
And without the internet, suppliers would cooperate less and Ethernet's capabilities and development would be less well understood.
The Ethernet Alliance brings together vendors, including AT&T, Brocade, Cisco, Dell, NetApp, QLogic and many others, dedicated to the expansion of the Ethernet ecosystem that makes this networked world work.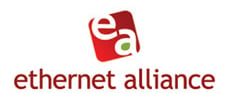 The Ethernet Alliance does not benefit from having glamourous new products using the latest technologies to announce.
Instead, it works down in the trenches, using plugfests to check that different vendors' kit inter-operates, providing user-education activities and industry presentations and encouraging the development and promulgation of standards. There are a lot of detailed Ethernet standards.
The Ethernet Alliance has a board of directors drawn from the member companies, and we spoke to Scott Kipp, its current president.
Gold standard
A senior technologist at Brocade, Kipp is known as the "Laser Guy" and is a published technical author with particular expertise in optical networking and Fibre Channel.
Kipp believes Ethernet is a marvel. "It's the ubiquitous standard for local area networks, and as emerging applications push the innovation boundary you'd be hard-pressed to find one that doesn't rely on Ethernet somewhere along the line. It's truly the network technology of choice," he says.
The internet is probably Ethernet's greatest triumph
"The internet is probably Ethernet's greatest triumph. Every server that delivers content to the internet is networked via Ethernet.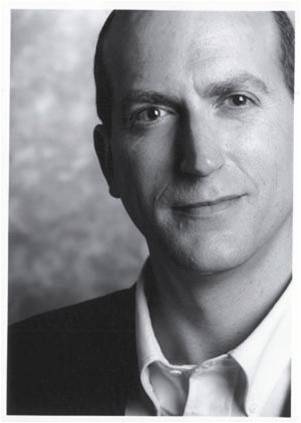 Scott G. Kipp
"Society is moving to a new level of interconnectedness that's built solidly upon the Ethernet ecosystem. Think about some of the applications that have become a permanent part of today's technology mosaic – Facebook, Twitter, Skype – those technologies are served up via Ethernet."
At a time when the networking world is thinking practical thoughts about 40GbE and 100GbE, it is obvious to Ethernet technologists that, given the rapid data growth we are seeing, these speeds are not enough.
Businesses and other organisations have chosen Ethernet for networking applications because it has become cheaper, more interconnected, more reliable and more manageable than its alternatives.
Where does Kipp think the future of Ethernet lies?
"It's hard to express the full scope of where Ethernet will be in 20, ten or even just five years," he says.
"Cisco's Visual Networking Index predicts that in 2015, we'll see about a zettabyte of information running across the internet. That's about a billion terabytes. The networking world is entering the ZB era. The storage world is already there, according to IDC's Digital Universe Study.
Movie magic
"I have trouble imagining networks and numbers of this scale, but consider if a million people are streaming high-definition movies to televisions with over-the-top video services like Netflix at 5Mbps, that's 5Tbps right there.
"Insatiable bandwidth demands from consumers are driving the internet's growth today and will do so for at least a few more years. We're going to need more links at higher speed and we're expecting 400GbE or Terabit Ethernet to be next.
"Parallel optics will be stepping stones to tomorrow's generation of Ethernet speeds."
It can be difficult to keep up with the furious pace of Ethernet development. When Kipp became president late last year, the Ethernet Alliance was developing a University of Ethernet Webinar series.
"One of the first initiatives we will be undertaking is the launch of our new University of Ethernet' Webinar series," he says. "It's a truly end-to-end program offering in-depth, practical learning opportunities, beginning with foundational Ethernet technologies and stretching out to next-generation applications, such as parallel optics, Terabit Ethernet and beyond."
Terabit Ethernet… A few years ago, 100GbE would have seemed like fantasy. Today it is becoming reality.
Terabit Ethernet will surely go the same route, from technology dream through standardisation and production to everyday reality. ®
Sponsored: Learn how to transform your data into a strategic asset for your business by using the cloud to accelerate innovation with NetApp