UK plc 'needs a chief engineer' - also a chief social scientist
Plonk technical bods in Blighty's driving seat, say MPs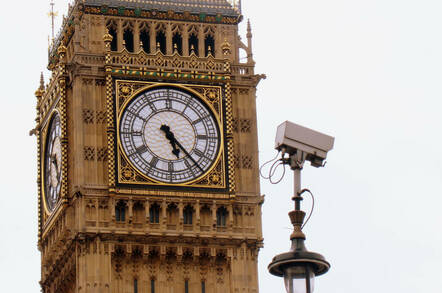 Britain should appoint an official chief engineer to ensure technical talent lurking within the civil service is put to best use, according to a new report.
The government doesn't know how many chartered engineers there are in Whitehall's ranks, said MPs on Parliament's science and technology committee, which means technically skilled people might not be in the right jobs - they should be freed from the offices of government agencies and plunked into policymaking roles, rather than just left to rolling out projects.
The group also recommended that the government's chief scientific adviser should get a new job description - becoming the scientific and engineering adviser - and that a trio of experts should be appointed under him or her: a chief engineer, a chief scientist and, er, a "chief social scientist".
Engineers who contributed evidence to the committee's report drew attention to some significant recent cock-ups in government policy, stating that if technically minded bods had been involved more directly in the planning, fiascos such as the £17.7bn NHS computer project and the £500m fire service call centre could have been averted.
Engineering the Future, which represents professional engineers, said that there was a need for more chartered bods to be placed in key roles within the civil service.
"There are few areas of government policy that do not have an engineering dimension to their delivery," the engineers said, adding:
This strategic capacity is therefore critical when commissioning engineering consultancy, designing major engineering projects and receiving engineering advice relevant to policymaking. The experience of chartered engineers in delivering projects and their ability to think at a systems level mean that engineers in the civil service can make valuable contributions right through the policymaking and policy delivery cycles.
Government policy areas that needed the input of engineers included introduction of smart meters, the smart grid, and smart transport systems.
You can read the science and technology committee's report Engineering in Government here. ®
Sponsored: Minds Mastering Machines - Call for papers now open