Dell XPS 13 Ultrabook
Airs and graces
Speedy
Laptops, especially smaller ones, generally rise or fall on the strength of their keyboard. Dell has given the XPS 13 a good one. The full-size keyboard uses the now ubiquitous chiclet type keys and, thanks to their slightly concave centres, they are very comfortable to type on. Another useful feature is that the keys are backlit which helps no end when typing in poor lighting conditions.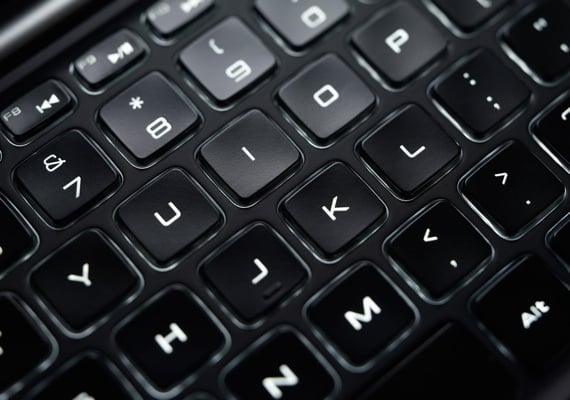 The keyboard is backlit
The XPS 13's storage comes in the form of a solid state disk. It's an interesting choice of drive: its 256GB Samsung 830 is one of the very few quick drives around that doesn't use either a SandForce or a Marvell controller.
Dell claims that the XPS 13 can resume from sleep mode in just one second, which may sound a little far-fetched but when tested my example came into life in just under two seconds from lifting the lid to a working desktop. Starting from a cold boot into a workable Windows desktop took just 23 seconds.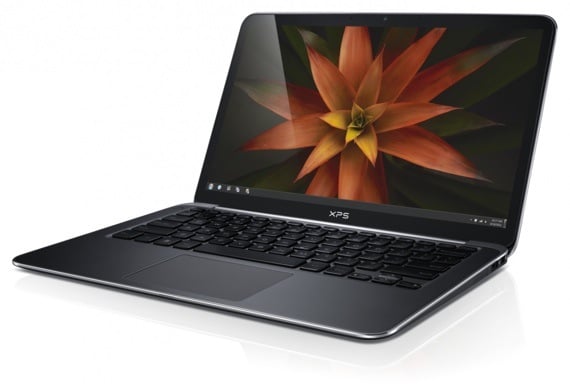 Fast starter
Battery life is decent, when tested with FutureMark's PowerMark benchmark I got 3 hours 26 minutes out of it under the Balanced test; 2 hours 47 minutes from the Entertainment test; and a very impressive 5 hours 13 minutes from the Productivity test. You should get more in the real world.
Dell has chosen to give the XPS 13 a mini DisplayPort output instead of the much more useful HDMI. Just to rub it in, it's an additional £20 for either a mini DP to DVD-D adaptor, or mini DP to HDMI. Nice. To go with this odd choice of port there are just two USB ports - one 2.0, one 3.0 - and a headphone output. That's your lot - there's not even an SD card slot or an Ethernet port.

Verdict
Dell might have been late to the Ultrabook party, but the XPS 13 certainly makes a head-turning entrance with its superb design. It's not faultless by any means - connectivity is limited, and it would have been nice to see a higher resolution screen - especially with the price tag it carries, but it's an impressive, speedy first attempt at the genre. ®
More Notebook Reviews

Lenovo
IdeaPad
U300s
Toshiba
Portégé
Z830-10N
Asus
Zenbook
UX21E
Samsung
Series 7
Chronos 700Z5A
Acer
Aspire S3
Ultrabook
Sponsored: Go beyond APM with real-time IT operations analytics

Dell XPS 13 Ultrabook
Dell enters the Ultrabook party with an impressive 13.3-incher.