Dell XPS 13 Ultrabook
Airs and graces
Review Having been in the hardware reviewing game for more years than I care to mention - cue the violins - I have looked at a huge number of notebooks claiming to be both thin and light.
From the days when thin meant something less than half an inch in thickness and light meant something around the 2kg mark if you were lucky, I've sat through so many brain-numbing briefings proclaiming that thin'n'light was the "next big thing", that when the announcement came that the Ultrabook is what has been missing from our lives, it was personally met by a sigh that would make Marvin the Paranoid Android proud.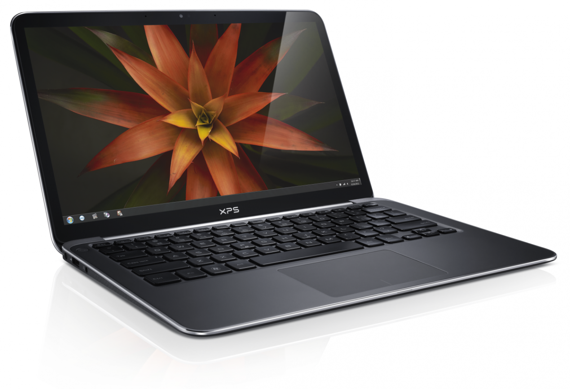 Dell's XPS 13: late to the party, but a head-turner nonetheless
But I have to admit I was wrong. Mobile technology has at last reached the stage where laptops can be very thin, very light and still useable devices.
The skinny notebook that made me change my mind is the one that I'm looking at here, Dell's first foray into the world of the Ultrabook, the XPS 13. And it's not just any old XPS 13 either. It's the flagship, powered by a dual-core 1.7GHz Intel Core i7-2637M processor, the other processor option being a two-core 1.6GHz Core i5-2467M.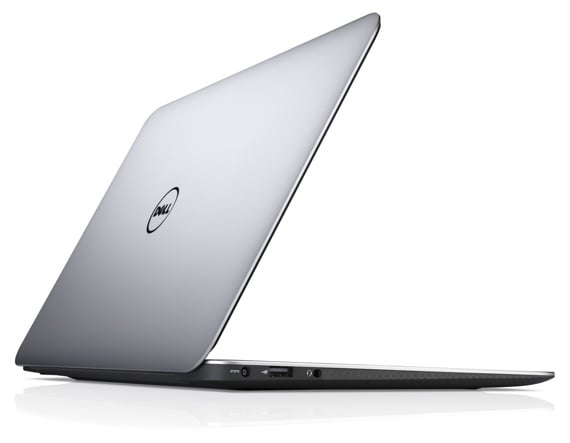 Not perfect but impressive
Dell is a past master at waiting for a new market segment to either mature, or for the buzz to get so loud it can no longer ignore the sound, before unleashing something it hopes will sweep away the competition, which partly explains its late arrival at the Ultrabook party. And the XPS 13 is quite some first attempt. It's by no means perfect, but it's still impressive.
It looks a lot like the previous XPS 15z and 14z models - only if they have been trapped under the wheels of a steam roller. It measures just 6mm at its thinnest point rising to 18mm at its thickest. It weighs in at 1.4kg. It's not quite the thinnest or lightest in its class but there's no question that it is indeed thin and light.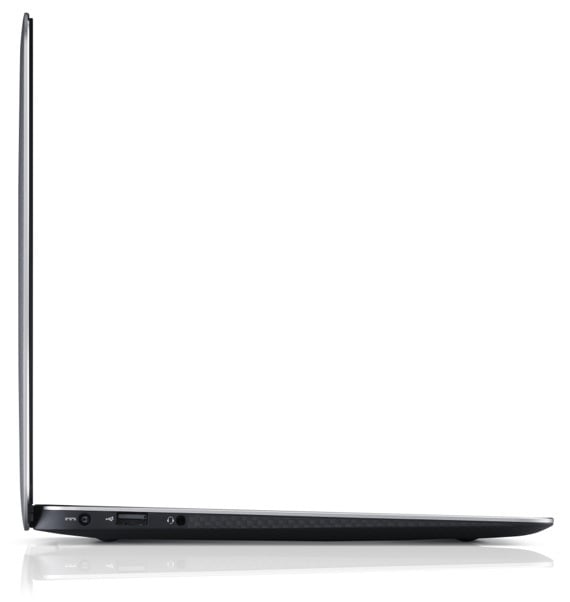 The wedge, USB-on-either side design is a bit MacBook Air
Build quality is top notch, as are the materials the unit is made from. The base is a carbon fibre composite, while the keyboard area is made from magnesium alloy and given a matte black finish which conveniently hides all manner of sticky fingerprints. The lid is made of aluminium which helps keep screen flex to a minimum despite its wafer-thinness.
Sponsored: HPC in the cloud: A solution for varied computing needs