HTC peeves punters with One X woes
Buyers blast bugs
HTC's new flagship smartphone, the One X, is apparently dogged by issues, with annoyed customers venting their frustration over faults from burning smells to flickering screens.
A fair few peeved punters have posted their bad experiences with the five-core powerhouse over on the XDA Developers forums.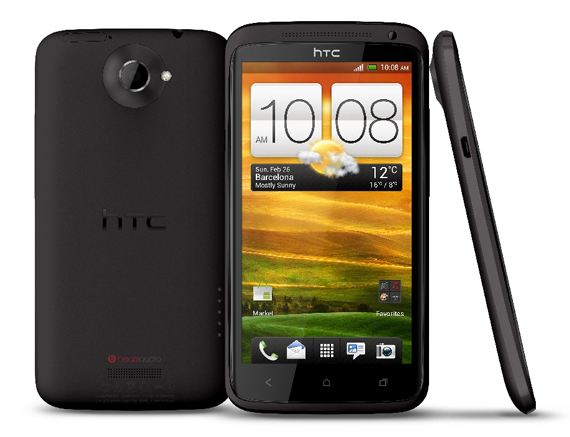 Who did the screening?
The main issues to date include discoloured, flickery displays; broken sensors; GPS pick-up problems; dead pixels and bad signals… to name but a few.
"Will return my second One X tomorrow morning," said one unfortunate buyer. "Issue with the first one was flickering screen, the second one's GPS sensor is not responding."
Customers have also griped over HTC's 28-day returns policy and worry that when their handset "inevitably breaks down" again, they'll be left to front the repairs bill.
We called HTC to ask for comment, but have yet to hear back. Perhaps it's being "quietly brilliant". ®
COMMENTS
Re: yep, indeed
This would be my main concern with HTC. Their after sales support is terrible.
When I got my Desire Z I discovered a software bug. I did a bit of digging and found it was a known issue with the version of Froyo they had.
I reported it to hopefully get them to release an update... Instead I was told by the guy on support that the problem must be a faulty microSD card. He asked if I had another to try. I didn't. He said they would send one out to me.
Weeks turned into months. Every time I messaged them they said they were out of stock of microSDs... An item so common I could buy one from half a dozen shops in the nearest highstreet.
Their big problem is that every support reply they make has "We trust this has resolved your problem. Please open a new bug if it does not". So all their bugs are resolved in 48 hours (the time it takes to get a reply).
This makes their stats look great, but the end user experience terrible.
If I tried this stunt at work I would get shot! If a resolution doesn't fix a bug, the bug is reopened, you don't get a brand new one. So the boss can see bugs which have been unresolved for a long period of time and shout at us!
I never did get the microSD card. I resolved the problem myself with Cyanogenmod.
So to anyone who has an HTC One with a fault, I say don't bother with their support. If you can, use the EU distance selling regulations and just send it straight back.
Re: Return Policy
Yep. Just say "Sale Of Goods Act" to the store manager, watch him quail. More people should know about it.
Return Policy
"Customers have also griped over HTC's 28-day returns policy "
If it's faulty, it's faulty - your statutory rights give you an absolute minimum of a year but up to 6 or so depending on the term "reasonable".
Re: Just get an iPhone
I received 14 iPhone 4s' for teams at work about 2 months ago. 4 faulty ones replaced so far.
-- posted from my rooted HTC Desire
Re: .....says
I await Barry's explanation as to why this is Apple's fault with interest...