Dell's rapier-thin PowerEdge M420 to render Hobbits?
Launch in three weeks at same time as low power eight-core Xeon E5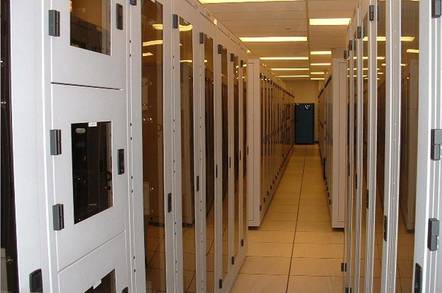 Dell has disclosed a few more details of the rapier-thin PowerEdge M420 server we spotted back in February.
One of those details is that the server isn't literally rapier-thin. Baseball-bat thin is a better description, as we hope is conveyed in the photo at the bottom of this story.
We took that snap at the new Dell Solutions Centre in Sydney, Australia, where staff showed it off at the centre's launch and proclaimed it had been designed specifically with Australasian render farm operators in mind.
We mentioned Animal Logic (maker of Happy Feet) and Fuel (a contributor to the forthcoming Prometheus, with credits including The Avengers) and received "we're not confirming it but you're barking up the right tree" nods from Dell personnel. Weta Digital, which is of course working on the two Hobbit movies, was mentioned as one regional business with heavy rendering requirements and a liking for dense data centres that the server can meet.
Dell was cagey enough not to confirm outright that any of the three would buy the servers, but did disclose that it will use the forthcoming low-power version of Intel's Xeon E5 and can fit 192Gb of RAM inside its slim case. Two solid state disks were supported and the server also boasts to SD card slots, one bootable.
The company also said the server is a two-socket beast and repeated the claim that it can be rigged up to deliver 512 cores in a 10U chassis. That makes for 16 cores per server.
We're not sure which CPU will fit the slots, but Dell Australia staff said we have only three weeks of waiting to find out, as Dell will officially take the wraps off the server once Intel does likewise for some new Xeon E5s. ®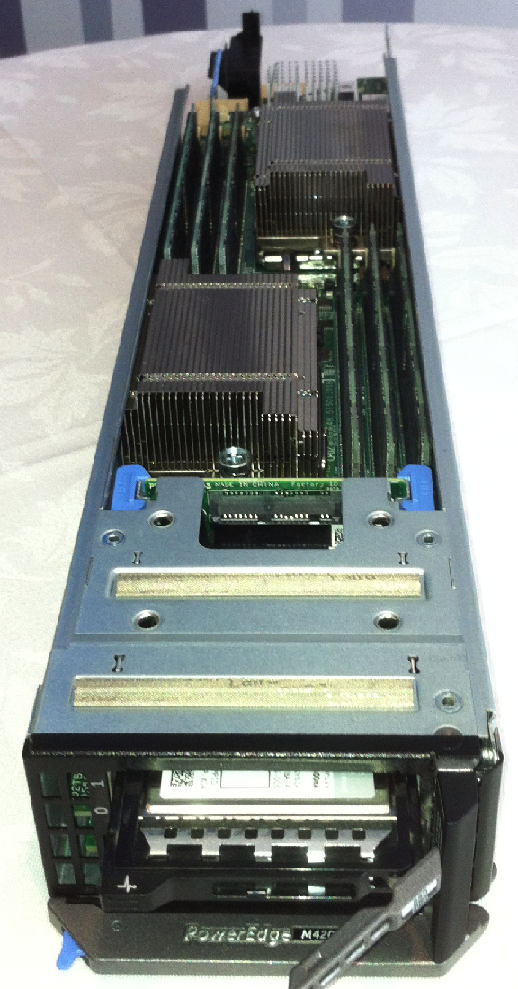 Sponsored: Minds Mastering Machines - Call for papers now open