Lenovo U300s Ultrabook
'Ang on, lads, I've got an IdeaPad
Light sleeper
The two USB ports (one 2.0, the other 3.0) are sensibly located on opposite sides of the body so that fat USB dongles and drives don't obstruct each other. This isn't great news if you use clunky old USB peripherals that require connection to two ports simultaneously in order to draw extra power, but it's probably time you ditched that kind of crap anyway.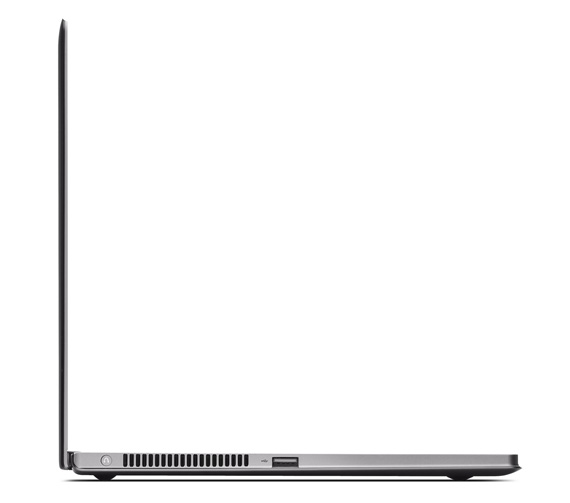 A pair of fans draw heat away from the main board from the vent on the left-hand side
I don't keep banging on about USB 3.0 for nothing, you know. There's an HDMI port but no VGA, which is a typical sacrifice in Ultrabooks. An audio in/out combo port rounds up the list of physical connections: no Ethernet, no third USB.
In common with many other Ultrabooks with SSD drives, the IdeaPad U300s has a hidden Windows 7 recovery partition. With an eye on keeping things user-friendly, Lenovo has fitted a little One Key Rescue button on the left-hand side of the computer, just around the corner from the system on/off button. Pressing One Key Rescue begins a full boot that pauses to let you access the recovery partition or access the BIOS settings.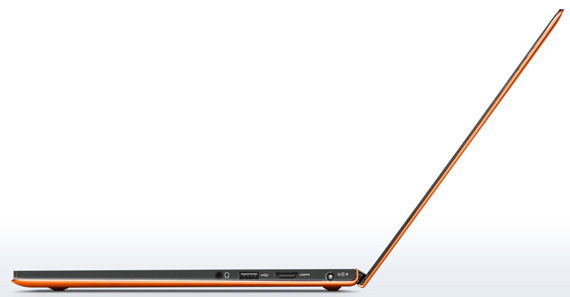 No time to sleep?
A normal boot, however, skips all of this time-wasting 'Hello, I'm a BIOS' nonsense, diving straight into Windows 7 with laudable speed. RapidBoot (booting the IdeaPad U300s from cold) took 32 seconds, while RapidStart (restarting after having closed the lid) took just 7 seconds.
It was impossible to time how long it took for the IdeaPad U300s to restart from Sleep mode (as selected from the Start bar) because it was immediate. I mean precisely that: having sent the computer to Sleep and left it alone for a few minutes, I pressed the power button and Windows was back up and running before I could trigger my stopwatch.
Benchmark Tests
PC Mark 7 Results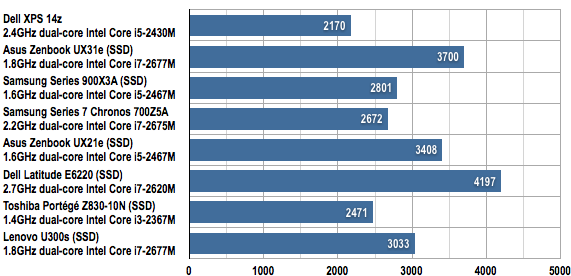 Longer bars are better
Powermark Results

Battery life in minutes
Longer bars are better
Power management looks pretty good on the IdeaPad U300s. Although Lenovo's preferred battery settings dim the screen brightness too much for my liking, I had no trouble playing around on this computer on and off throughout the day without seeing a 'battery low' warning.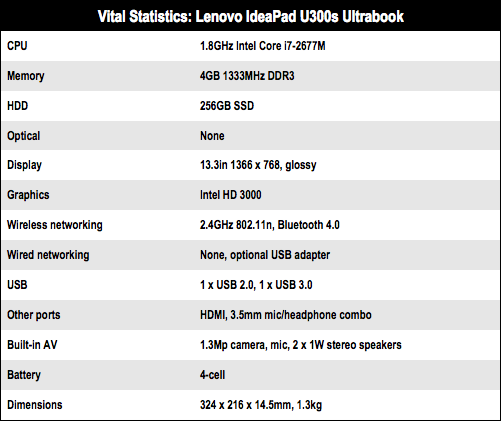 Sponsored: Minds Mastering Machines - Call for papers now open