LOHAN enjoys a silicone lightbulb moment
Cracks hypobaric chamber seal
So, that's all looking very plausible, but we were having a bit of trouble working out just how to seal the glass lid to the chamber. A few readers doubted a circular flat seal like the one shown in the above graphic would work, since it'd be sucked into the chamber.
We looked into getting a custom flanged seal made, but the cost was prohibitive. Then, in one of those beer-driven moments of inspiration, it occurred to us that we could simply make our own seal from silicone rubber.
This is the concept, with the chamber sitting upside-down: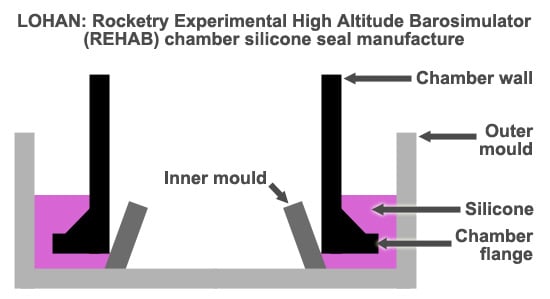 By pouring a seal from mould-making silicone, we could ensure it would conform exactly to the top of the chamber, while passing right round the flange - thereby eliminating the risk of being sucked into the chamber.
This is the complete seal-making kit: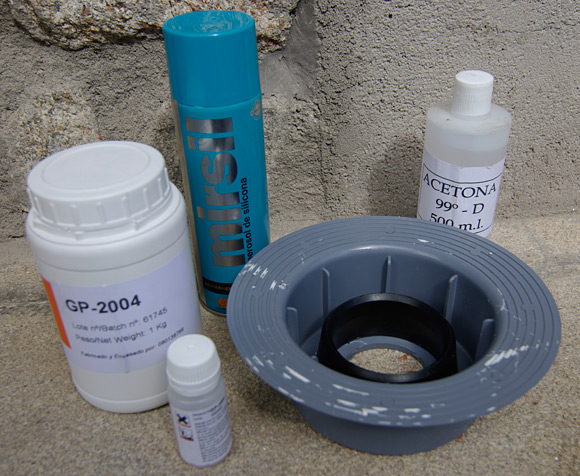 Clockwise from bottom we have: catalyst, silicone, silicone mould-release spray, acetone for degreasing the chamber and mould, and the two parts of the mould.
The mould is a couple of off-the-shelf plumbing fittings. The outer bit is a plastic drain part, and the inner is sawn off the end of a big water pipe compression fitting. We didn't think it was necessary to join the two, since the weight of the REHAB chamber provided an adequate seal to stop the silicone escaping where the inner and outer moulds met.
A quick mix of silicone and catalyst later, and we were ready to pour. Before that, though, we thought we'd use our REHAB vacuum pump to degas the rubber, in a rapidly-improvised degassing chamber: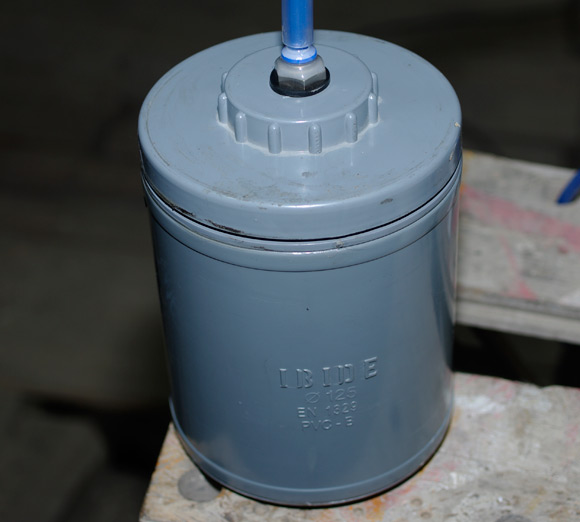 It worked, although our increasingly Heath Robinson pump set-up - seen here boasting two units in an attempt to get more suction - clapped out completely shortly afterwards: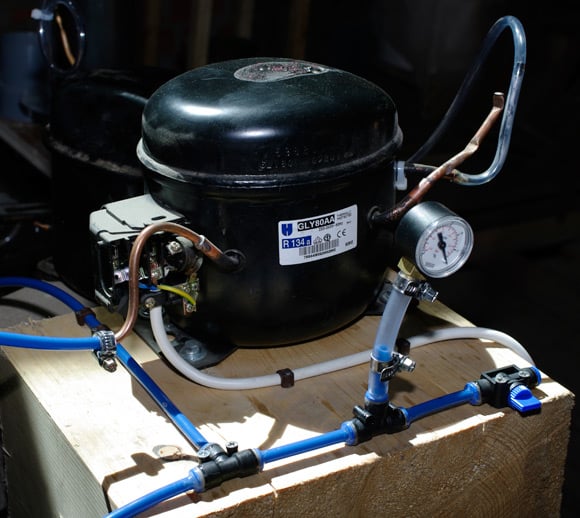 Still, we were able to get a good whack of the air out of the silicone, and poured it lovingly into the mould: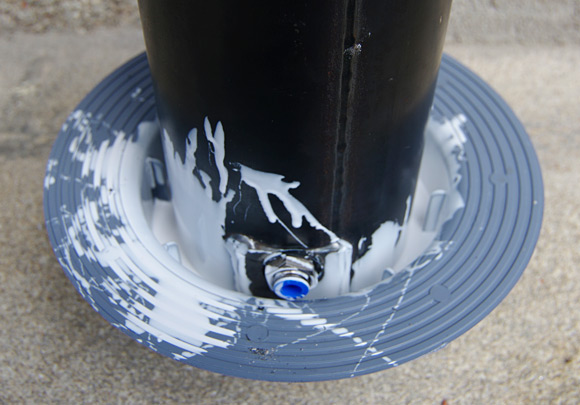 Twenty four hours later, the seal looked a bit of a dog's breakfast when we pulled it from the mould...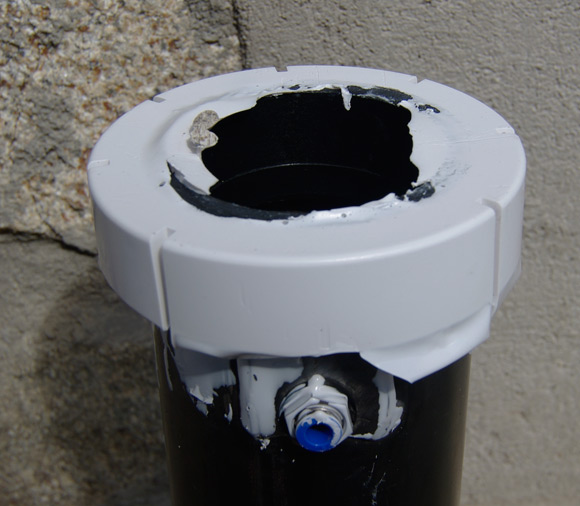 ...but after a quick clean-up, apprentice boffin Katarina was able to give it the thumbs up: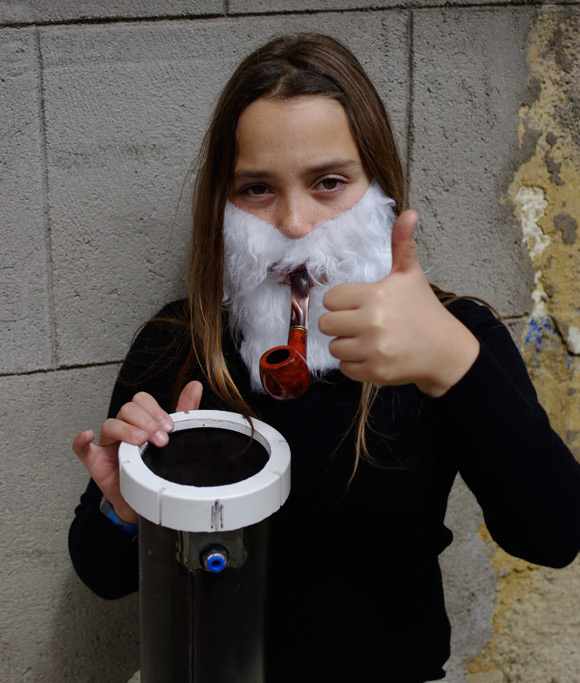 We're pretty pleased with the result, and can of course make a couple of spare seals, just in case.
Finally, you're no doubt pondering the fitting seen on the outside of the chamber in the above snap. It's the evacuation tube connection, which will shortly be joined by a couple of really tasty cable feedthroughs for the thermocouple cable and ignitor wires.
Here's one of the feedthroughs dismantled, in all its steel and PTFE glory: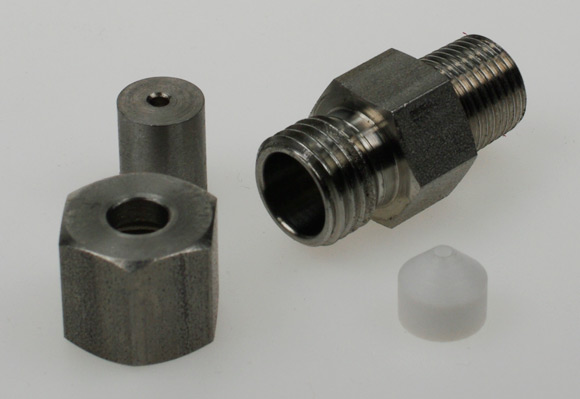 As you can see, we've still got a bit of work to do to prepare for the big REHAB test, including finding a new vacuum pump, but we hope to be ready to press the big red button soon. ®
Further LOHAN resources:

Sponsored: Minds Mastering Machines - Call for papers now open