BT to swing axe at sales account managers – sources
Redundancies feared at Engage IT as Dabs staff face chopping block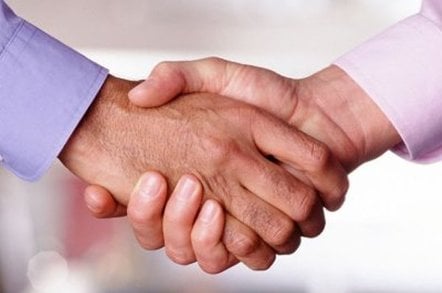 Staff at BT Engage IT are bracing themselves for further redundancies amid talk of a shift away from traditional reselling to managed services.
The reseller arm of the telco giant merged its disparate brands last autumn, laying off a number of staff in the process including chief operating officer Chris Leigh and former bigwig Martin Balaam.
But concerns are mounting internally among some on the sales floor that management may be preparing to axe account managers in favour of technical sales folk.
One said the "word" is that the current batch of face-to-face field sales account managers are "not the right type" as BT Engage IT moves away from reselling into the world of annuity-based revenue generation.
"BT is hiring 15 technical sales people," said a source.
A company insider estimated that "at least 20 account managers" could be let go claiming "this is all being done by stealth".
A BT Engage IT spokeswoman told The Register the firm does "not recognise" the 20 redundancies sources referred to.
"From time to time we will review our organisation in response to customer needs and demands. In BT Engage we're actually recruiting technical specialists at the moment."   Only last month BT told a number of employees at etail biz arm Dabs.com - alleged to be in the region of 70 - that their jobs were at risk of redundancy.
The BT mouth piece confirmed that a "small number of employees left the former Dabs organisation in April as a result of redundancy", but it did not specify the number of workers impacted. ®