The Big Reg data centre survey
Calling all the unsung data centre heroes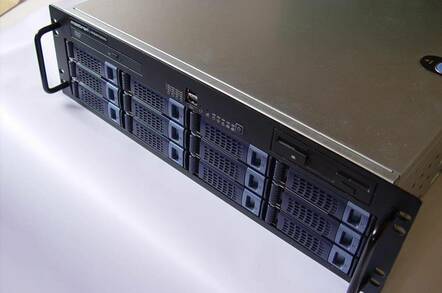 When it comes to data centres, we know that most of you think they are pretty modern and up to date, although some tweaking wouldn't go amiss. We also know that many of you have started consolidating servers by using virtualisation to make better use of your existing kit – and a fair number of you think that you've got about as much out of this as you can.
Now that you've picked the low hanging fruit, what's next? Many of you may be thinking of taking virtualisation to the next level – and this means making the whole IT infrastructure more efficient and dynamic, which involves bringing your storage and networking kit up to scratch. Then there is the small question of getting it to hang together properly.
This is a grand vision, but we know from what you've told us time and again that just investing in some new kit without thinking about the underlying architecture, physical connectivity and integrated management results in a limited return.
So we'd like to see just how things are changing as you move to a more dynamic infrastructure – what you've got in place today, what you'd like to see and what it might be realistic to expect to achieve given the different priorities you have to juggle.
So head to our latest survey where you can spill the beans and more on how you're gearing up to deal with the next generation of IT infrastructure. You can get started by clicking here.
Sponsored: Learn how to transform your data into a strategic asset for your business by using the cloud to accelerate innovation with NetApp