Scientists slurp conductive fluid for paintable solar panels
Sunshine-converting paint moves a step closer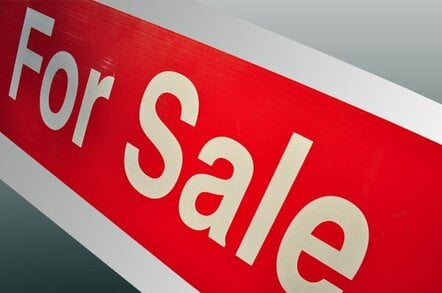 Scientists at the University of Southern California have developed a conducting fluid that would allow tiny solar crystals, just four nanometers across, to be painted onto surfaces and conduct electricity.
While energy generation from cadmium crystals is less effective than dedicated solar panels they do have the advantage of being relatively cheap and easy to grow, and because of their small size (250 billion can fit on the head of a pin) they can either be printed in film or potentially suspended in fluid and painted onto surfaces.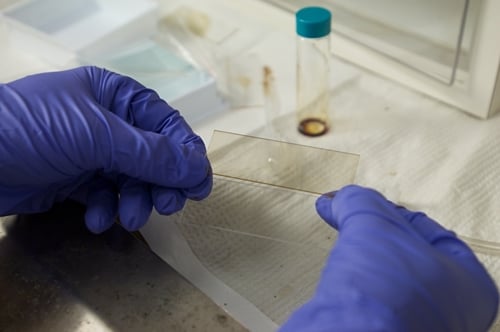 A slide coated with cadmium cells (Credit: Dietmar Quistorf/USC)
"Like you print a newspaper, you can print solar cells," said Richard L. Brutchey, assistant professor of chemistry at the USC Dornsife College of Letters, Arts and Sciences in a statement.
Past attempts in this area have tended to produce liquids that had an insulating quality on the crystals he explained, but the team has developed a new synthetic fluid that allows the conduction of electricity. The 1,2,3,4-thiatriazole-5-thiolate anion fluid also has the advantage of being liquid at the relatively low temperature of 100 degrees Centigrade, allowing it to be painted onto most plastic surfaces.
Before you go rushing down to the high-tech hardware store, there's a long way to go for this kind of technology. Cadmium is toxic, and the team is now looking at alternative chemicals to grow the cells in.
"While the commercialization of this technology is still years away, we see a clear path forward toward integrating this into the next generation of solar cell technologies," Brutchey said.
The full research is published in the inorganic chemistry journal Dalton Transactions. ®
Sponsored: Minds Mastering Machines - Call for papers now open