Ten... eight-bit classic games
An Antique Code Show Special
Phantom Slayer

The world's first first-person shooter? Could be... Phantom Slayer drops you into a windey 3D maze populated by the titular phantoms who'll kill you with a single touch. Fortunately, you have a blaster and two or three shots will take 'em out. The snag: you can't see them until they're in front of you. You carefully step through the maze, pounding heart ready to leap out when you suddenly hear - only when their near - the thud-thud-thud of their tread. Simple, scary and incredibly addictive.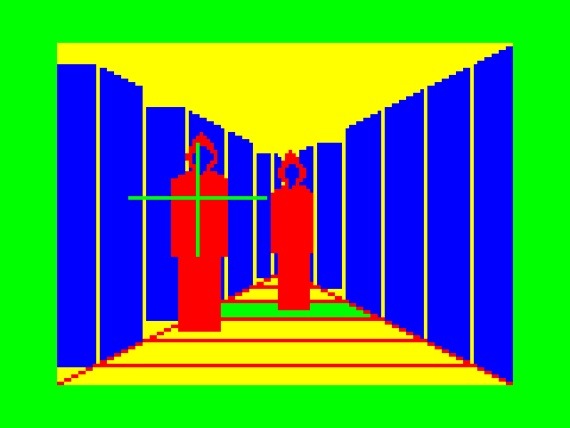 Tranz AM

"The year is 3472!" Coming across all 2D Mad Max, Tranz Am sees me race a souped-up Red Racer against the Deadly Black Turbos in good old apocalyptic USA - well, a yellow spotty screen - to collect and locate eight trophies. Starting in the center of the screen I try to avoid suicidal roadhogs as the landscape speedily scrolls past. I have to avoid the rocks and boulders of such ostentatious locations as El Paso while making sure to fill up at every available petrol pump as running out of gas is always a concern! A map of the US shows me fuel pumps and cities while a speedometer, fuel and temperature gauges let me feel slightly more in control of this death defying road trip. Who needs GTA?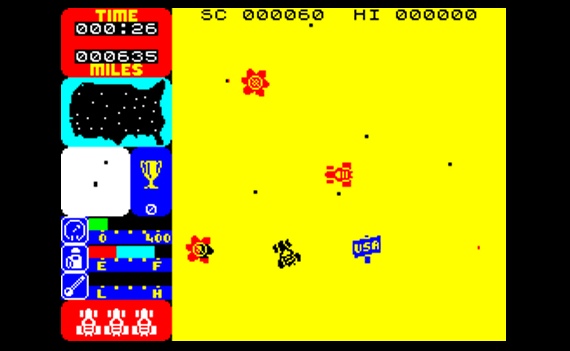 Sponsored: Fast data protection ROI?