31
Microsoft mulls backside display for mobiles
Rear guard action
Microsoft has considered mobiles with multiple screens. A recently granted patent shows plans for an additional low-power display on the rear of our devices.
The concept sees an E Ink-like display integrated across the entire backside of future mobile hardware.
This is said to give vendors an opportunity to free space on the main display by relocating information such as time and date. It would use its own low-powered processor, which could also reduce the power load from the front screen.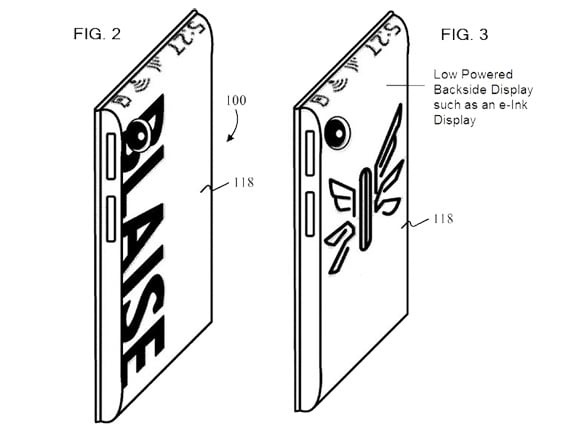 It could spell the end of splashing out on expensive fashion cases too, as the secondary display could be used to reskin a phone, holding images indefinitely without the application of power.
The Microsoft two-sided smartphone display concept was first filed at the end of 2010, although came to light this month after being published by the US Patent and Trademark Office, Patent Bolt reports. ®
Sponsored: Fast data protection ROI?