Gold
Nokia Oro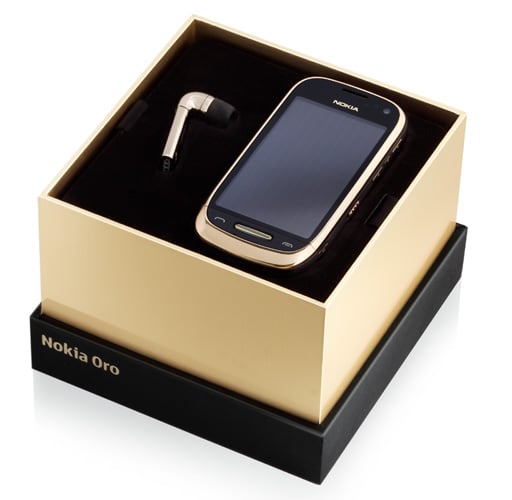 Those with a shedload of wonga and a desire to Del Boy it up with their jewellery have always raised eyebrows at tech covered in gold. Which is exactly why manufacturers such as Nokia jumped on the blingwagon by producing carat covered phones.
We've also seen golden hard drives, solid gold USB keys and of course, a plethora of golden Apple products hit the shelves for prosperous punters over the years, so maybe it's not such an uncommon thing after all.
Kevlar
Motorola Razr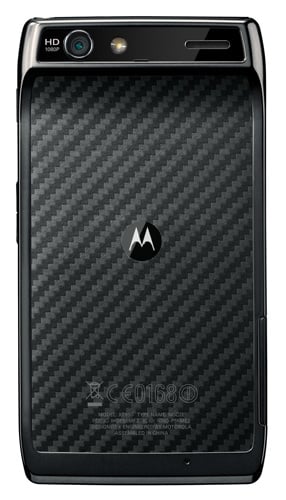 It can protect a soldier from the threat of bullets and it's often used in bicycle tyres and racing sails, so of course it was only a matter of time before our tech came clad with this DuPont-produced high strength material too.
Motorola's latest Razr was remade as a Kevlar-clad smartphone, toughened even further with a Gorilla Glass display. Nikon put out a DSLR camera built from Kevlar too and we're always seeing the material used in cables and speaker parts.
Paper
Recyclable Laptops

A compound made from paper may soon find its way onto hardware factory lines, promising to cause a revolution in the world of laptop production.
Paper PP Alloy is formed using injection moulding methods from a fusion of recyclable paper and polypropylene.
Industry commentators question its green credentials and say it could be tricky to separate again, but either way, the fact we're producing parts with paper is noteworthy enough.
The company behind development also claims to have drawn the attention of consumer electronics manufacturers and insists the material will be commercially used in the near future.
Polished Meteorite
Apple keyboards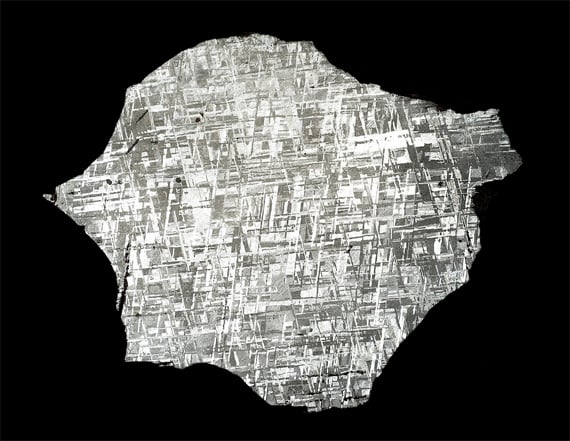 Here's one you don't see every day. Apple recently filed a patent application for an aesthetically pleasing keyboard built from polished meteorite.
Ok, so the patent describes that it could be made from a multitude of materials also including "but not limited to" wood, stone, ceramic, metal and glass.
But that's neither here nor there. We want a laptop crafted from a slither of Mars and we want it now.
Stainless Steel
Porsche Design BlackBerry P'9981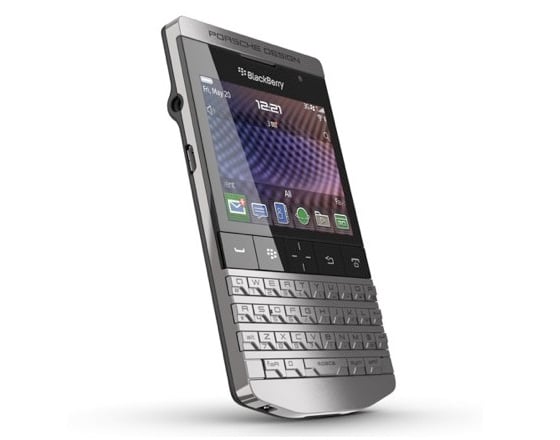 Ah good old stainless steel, you can hardly say this one is uncommon, even Apple has dabbled with iPods made from the rust-proof metal.
Still, when the Porsche Design BlackBerry sped onto shelves last year, its brushed stainless steel casing sent the hearts of rich Rim fans racing. Quite an edgy design with a steely va va voom. ®
COMMENTS
"We want a laptop crafted from a slither of Mars and we want it now."
A "sliver of Mars", shurely?
Unless, of course, you meant a fragment from one of the 1920s Martian invasion force's geosnakes. In which case fair enough.
Not quite what I expected
While this is sort of interesting on a Stuff Mag level I was hoping it was about the science of the materials used for tech internals... rare earth metals etc
Unless vanity goods... only a very very small number of people would buy and use this stuff because the rest of us wouldn't dare take a $4,000 gaget out of the safe deposit box even if we could afford it. I guess you could call a 5 mill ipad art but it's no longer fit for purpose lol
Tech threads for tech heads?
Is that what teletubbies look like when they grow up?
Bling? I GOT YOUR BLING RIGHT HERE!
I want somebody to make a phone with a vapor-deposition diamond case. Great thermal conductivity, Insanity-Wolf level scratch resistance, you can see the guts.
So what if it would be insanely expensive - isn't that what bling is all about, showing you have more money than sense?
I think it's a sign of the time...
When we are actually talking about the _material_ the cases of devices are made out of, not their actual functionality.