Ten... mad materials made into tech
Substance abuse?
Whether they're attempting to increase durability, lower production costs or simply impress with aesthetics, manufacturers are always looking for new materials to build their tech with.
Apple was this week rumoured to be coating the iPhone 5 in Liquidmetal, a metal alloy with the structure of glass that can be injection moulded like plastic.
That's prompted us at Reg Hardware to look at ten of the more uncommon materials used in our devices today. If there's any others you've come across, let us know in the comments, or join in with the debate over on the Reg forums.
Bamboo
ADzero smartphone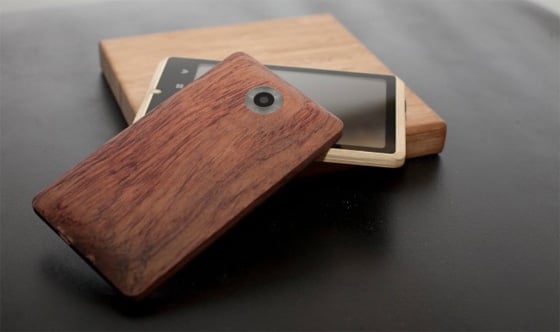 Kieran-Scott Woodhouse, a scholar from Middlesex University will have his bamboo blower blueprint brought to market after backers decided an Android phone craved from a single piece of wood was worth investing in.
While that has plans to launch later this year, it isn't the first piece of bamboo-clad tech we've seen hit the market.
Earlier in 2012, Zignum revealed laptop coolers crafted entirely from the fast-growing plant and Asus even released a bamboo laptop back in 2008 as part of its U6V notebook series, a theme is dabbled with a few times.
Won't somebody please think of the pandas?
Dinosaur Fossils
iPad 2 Gold History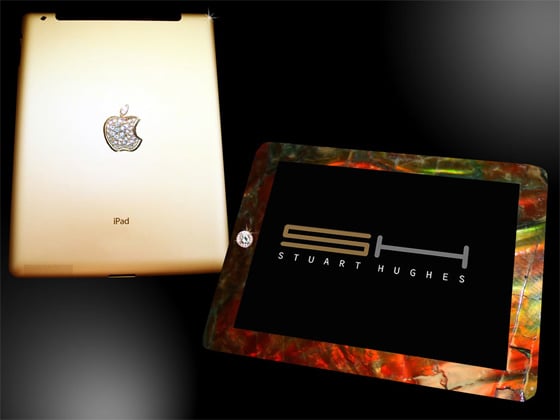 In 2011, designer Stuart Hughes, well known for luxury Apple products, put out two fancy iPads bezelled with a mix of ancient rock and fossilised T-Rex. Throw in a bit of gold, a bunch of 12.5 carat diamonds and the iPad 2 Gold History was born, taking bling to extreme measures.
Only two of the prehistoric pads were knocked up and one was apparently sold already, but for £5,000,000 you can still have the other. Go on, I know you're tempted.
Fabric
Tech threads for tech heads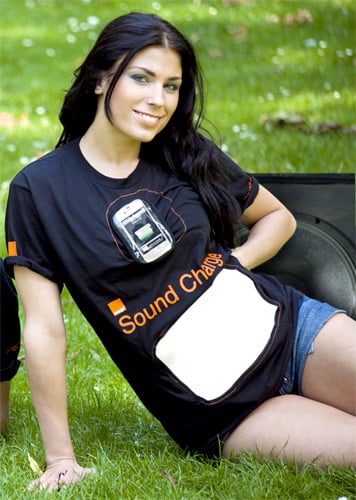 While there's plenty of fabric-woven cases out there, building the framework of our gadgets in cloth itself would probably be a waste of twine.
Still, we've heard scientists are working on a flexible battery that can be woven into fabric itself, paving the way for clothing and accessories able to produce hundreds of volts.
Fibreglass
Ultrabook chassis
While carbon fibre is often used to build our gadgets, it can be an expensive material to work with. Fibreglass on the other hand, another extremely lightweight reinforced material, doesn't clock up quite the same bill.
In fact the raw materials are so much less expensive, that Ultrabook manufacturers are turning towards a fibreglass chassis to significantly lower retail prices. According to a report from 2011, Acer, Asus and Lenovo have all decided to roll out fibreglass frames.
Glass
Apple iPhone 4/4S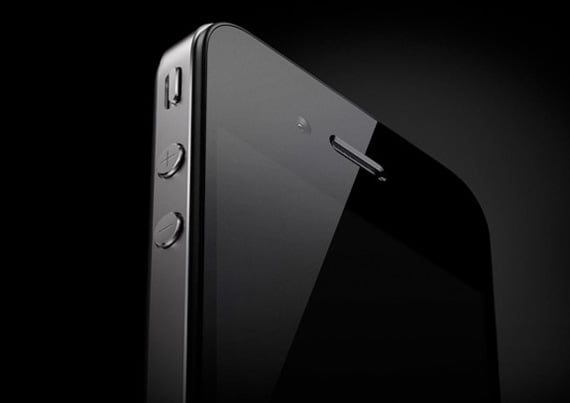 When the iPhone 4 touched down in 2010, it changed Apple's curricular design to one of glass-clad beauty, replacing the plastic back panels of the 3G range to one made from toughened glass to match the front.
Apple continued the design with the 4S and now faces the decision of whether to stick with the glass backs or not with the iPhone 5. Liquidmetal may very well be about to replace it, making your next phone all the more likely to survive those accidental falls from airplanes, perhaps.
COMMENTS
"We want a laptop crafted from a slither of Mars and we want it now."
A "sliver of Mars", shurely?
Unless, of course, you meant a fragment from one of the 1920s Martian invasion force's geosnakes. In which case fair enough.
Not quite what I expected
While this is sort of interesting on a Stuff Mag level I was hoping it was about the science of the materials used for tech internals... rare earth metals etc
Unless vanity goods... only a very very small number of people would buy and use this stuff because the rest of us wouldn't dare take a $4,000 gaget out of the safe deposit box even if we could afford it. I guess you could call a 5 mill ipad art but it's no longer fit for purpose lol
Tech threads for tech heads?
Is that what teletubbies look like when they grow up?
Bling? I GOT YOUR BLING RIGHT HERE!
I want somebody to make a phone with a vapor-deposition diamond case. Great thermal conductivity, Insanity-Wolf level scratch resistance, you can see the guts.
So what if it would be insanely expensive - isn't that what bling is all about, showing you have more money than sense?
I think it's a sign of the time...
When we are actually talking about the _material_ the cases of devices are made out of, not their actual functionality.