Intel swoops for Korean face recog start-up - reports
In your face, ARM!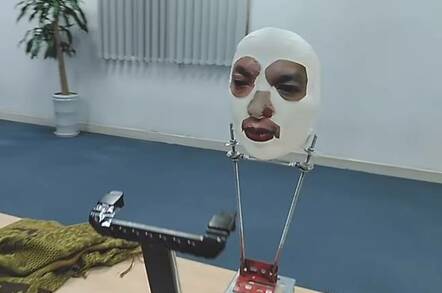 Intel has reportedly swooped for Korean face recognition firm Olaworks in a 35 billion won (£19.3m) deal which could be useful for the chip giant in its continuing efforts to break into the smartphone space with its Medfield platform.
Although Intel told The Reg it refuses to comment on speculation, The Korea Herald claimed it was a done deal, citing an unnamed source who explained that Chipzilla was already familiar with the start-up because its VC arm Intel Capital is a major shareholder.
Olaworks produces face recognition technology which is used in smartphones, digital cameras and even CCTV and IP cameras.
The company's flagship service ScanSearch is a Windows Phone, Android or iOS app marketed as a visual search engine, which can bring up relevant contextual information if a user scans a bar code, QR code or even a street sign.
Gartner analyst Ken Dulaney told The Reg that Intel's decision to acquire was probably informed by the growing popularity of face recognition software in the consumer space.
"Many cameras and other consumer electronics are using this. Not for high security but for consumer uses where best case is good enough," he said.
"Android, which Intel supports, has a facelock mechanism that uses the camera to unlock the phone."
IDC's Bryan Ma went further, arguing that the buy could be part of Intel's efforts to showcase x86 to the industry and prove it's better than market leader ARM in the mobile space.
"It has been trying to position Medfield as a better performance processor using the same power consumption as ARM," he told The Reg. "In the spirit of this it would make sense for Intel to move for technology and apps which can harness that horsepower to differentiate it from ARM." ®
Sponsored: Minds Mastering Machines - Call for papers now open