Gemini outs trio of budget Android 4 tablets
Ice Cream Sarnie at sub-sub-iPad prices
Gemini Devices has brought its cheap Android 4 JoyTab tablets to Blighty.
There are three fondleslabs in the set: 7in, 8in and 10in models, with resolutions of 480 x 800, 600 x 800 and 768 x 1024. They all use ARM Cortex A8-class processors, the 7in and 10in running at 1GHz, the eight-incher at 1.2GHz.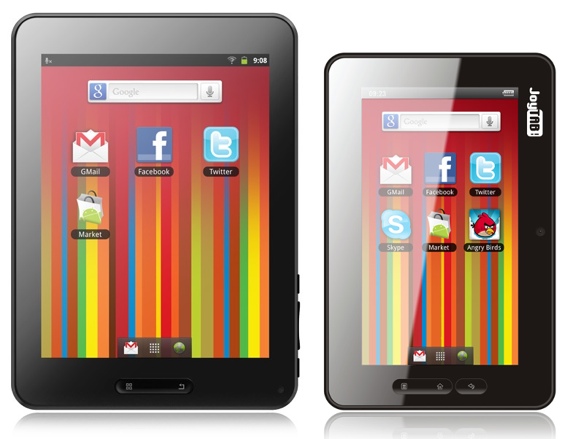 8in and 7in
On-board storage? 4GB, 8GB and 16GB as you go up the line, but all have Micro SD slots. Mini HDMI too, plus 802.11g Wi-Fi and micro USB. They all have 0.3Mp webcams, but the ten-incher has a rear-facing 2Mp snapper.
The smaller the tablet, the thicker it is, with the 7in model measuring 13mm front to back, the 8in JoyTab 11mm and the 10in tablet 10mm.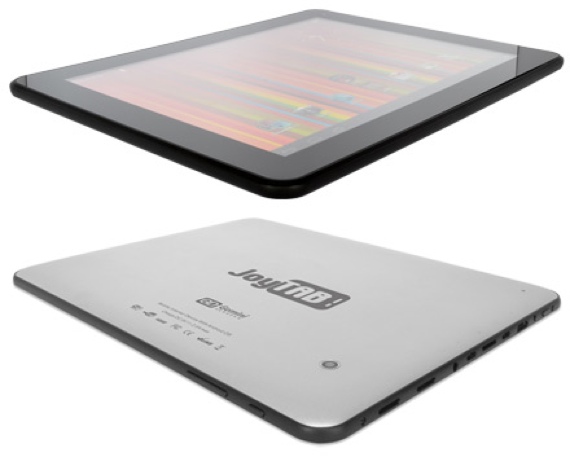 10in
Gemini wants £200 for the ten-incher, £150 for the 8in model and £130 for the 7in boy. They're available now from Amazon and Argos. ®
COMMENTS
dozens...
and dozens of similar tablets, all from £120 - £200, at least some of them with gingerbeard ;)
some even come with a gps. And a sim card slot. And two cameras.
And then, there are more than just a few which fall, easily, below the £100 mark.
Yes, a solid comparison or review of a decent selection, say... "the cream of the bottom", would be welcome indeed.
Re: "the cream of the bottom"
there'l be no creaming my bottom sir!
Re: scale?
You say huge icons, I say tiny tablet!
bezels
Er, so you can hold them without touching/obscuring the screen area. On a phone you can rest it in the palm of one hand but a tablet needs gripped.
Please, someone, why are the bezels on tablets sooo big?