Canon suspends EOS 5D Mk III shipments
Undesirable exposure
Canon has temporarily halted shipping of its latest DSLR, the 5D Mark III, after customers reported a fault with the LCD display that leads to exposure issues.
Punters complained online that the camera's exposure value can change when shooting in dark conditions, a fault the company acknowledged in a statement today.
"Canon has identified that when the LCD top light is switched on in very dark situations, the displayed exposure value may change on the EOS 5D Mark III," it said.
The firm assured customers that an investigation is underway and further announcements will appear on the Canon support page in due course.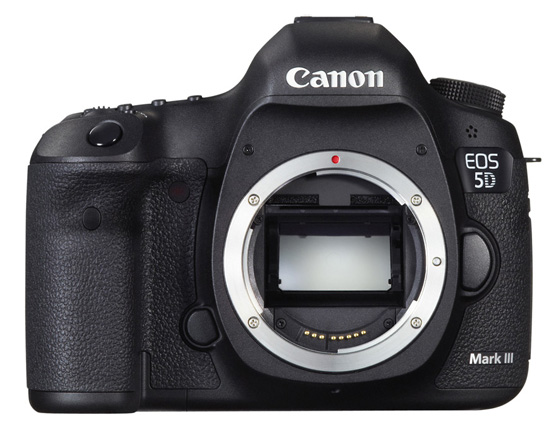 The Canon 5D Mark III, unveiled last month, pushed the sensor up to 22.3Mp and features the new 61-point AF system found in the EOS-1D X.
Until the company clicks into action with this LCD fix, shipping of the £3000 camera will remain suspended. We'll let you know when we hear more. ®
COMMENTS
Re: So...
Not nearly as good as chassis-melting batteries though, eh :)
So...
Sounds like a light leak between the LCD backlight and the metering system inside the case. Nasty.
Not something you'd expect from a £3K camera... Then again, I'm a Nikon boy.