Local gov buying group inks £50m software framework
Twelve resellers bag place on Pro5 agreement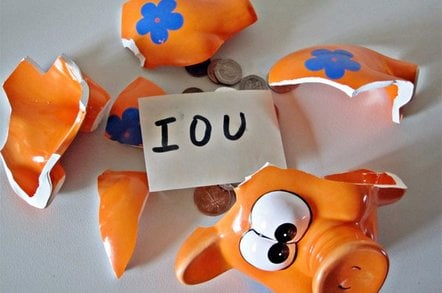 The Pro5 buying consortium has confirmed that 12 suppliers have made it onto the next generation software and services framework agreement. The framework is worth tens of millions over a 36-month period.
The procurement group includes the Central Buying Consortium as well as purchasing organisations for the North-east, Eastern Shires, West Mercia and Yorkshire – altogether representing more than 200 local authorities.
The deal includes the supply of "software packages for corporate and academic purposes together with associated services across a broad range of Public Sector Authorities, organisations, bodies and publicly funded organisations," Pro5 said.
County councils that will use the agreement from the outset include Dorset, Buckinghamshire, Hampshire, Milton Keynes and Hertfordshire. It covers four lots: Microsoft, security, commercial off-the-shelf software (COTS) and education.
The tender process kicked off in November and the suppliers were rated on the prices to which they committed, but also on their "quality of goods" and value for money.
The framework is worth at least £50m in total, excluding VAT, over a three-year period but this could be as high as £80m. It runs for three years with an option to extend by a further 12 months.
Surrey-based Bytes Software Services – along with Insight Direct, Software Box and Softcat – bagged a place on the Microsoft, security and COTS lots (for all others see below).
Softcat public sector frameworks manager Andy Bruen said in a canned statement that the Pro5 contract would allow the firm to "forge closer links" with local government customers.
Pro5 said an e-auction process may be "leaned upon" to slice supplier margins to the bone but the agreement should guarantee some revenues for the incumbent resellers.
Lot One: Microsoft – Bytes Software Services, Insight Direct UK, Softcat, Software Box, Phoenix Software, Civica Services.
Lot 2: security – Bytes Software Services, Pheonix Software, Software Box, Sofcat, Insight Direct, Caretower, Academia.
Lot 3: COTS – Softcat, Software Box, Insight Direct, Bytes Software Services, SCC.
Lot 4: education – Software Box, Viglen, Phoenix Software, Academia, 2Simple Software, Whizz Education.
®
Sponsored: Minds Mastering Machines - Call for papers now open