Gov: New G-Cloud chief is no 'part-timer'
Rain will fall as planned, Whitehall says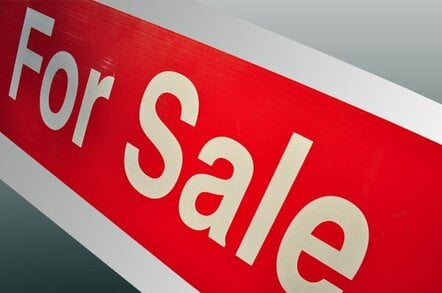 The government's promised G-Cloud is on track, despite in-coming director Denise McDonagh having to juggle her new role with her existing job as Home Office head of IT.
McDonagh has been named new G-Cloud director after it emerged that incumbent Chris Chant is retiring from the civil service after just 18 months in charge of G-Cloud.
There was no word on why McDonagh had been selected or what criteria had been used.
The in-bound civil servant will continue at the Home Office while also running G-cloud, a programme supposed to fundamentally re-invent how the whole of government buys and implements IT.
Eleanor Stewart, G-Cloud engagement manager, moved to assuage any concerns, promising that G-Cloud "will continue in very much the same vein as it has done to date".
Stewart continued: "Denise will keep her existing role at the Home Office – which doesn't mean to say that G-Cloud is a part time role, only that she'll be even busier than she is now," Stewart blogged here.
McDonagh takes over from Chant on 30 April at what promises to be an especially busy time for the tech civil servant of 31 years.
The government had pegged April as the start date of the new iteration of G-Cloud, although considering the timing of McDonagh's appointment, this might be pushed back to May.
We've been promised that the new "iteration" would also include a new tranche of suppliers listed in the Cloudstore – also a part of G-Cloud which was floated in February. The government promised in its latest blog that framework deals would be announced.
The new iteration of G-Cloud will – according to the blog that announced McDonagh – "incorporate a new approach where we will be able to add new suppliers and services on a quarterly (or possibly more frequent) basis".
The government claims this will be a "first in procurement, certainly in the UK, and perhaps even in the world". Also, existing G-Cloud suppliers should be able to move to the new framework "with just a small amount of effort". Given many suppliers on the Cloudstore are still awaiting to be "assured", it will be interesting to see what this actually means and if it will be worth anything.
Chant signed off after just 18 months in fiery style last week, flaming Whitehall CIOs and tech suppliers large and small on the need for change.
According to Chant, a civil servant for 37 years, change is coming to the government's IT strategy: long-term immovable IT contracts with industry giants will be replaced by shorter-term contracts awarded to smaller suppliers and the government will soon be "digital by default". ®
Sponsored: Minds Mastering Machines - Call for papers now open