Is Dropbox good enough to be called 'good enough'?
Our man wanders lonely as a personal Cloud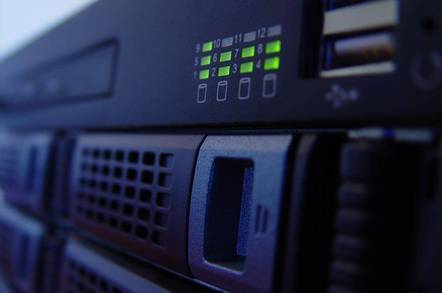 Blocks and Files Dropbox is popular for syncing and sharing files across smartphones, tablets, notebooks and desktop PCs. I use it myself in my all-Apple computing universe of iMac, MacBook Air, iPad and iPhone, and I use it in preference to Apple's iCloud.
The killer aspect for me? Dropbox is a device icon that acts like a folder of files. God knows what iCloud is; it screws up calendar sync and iTunes music and film sync and that kills it stone dead for me. And I don't care if I'm doing something wrong; the damn thing should just sort it out. With Dropbox there is no wrong to do; file drag 'n drop being pretty basic.
Dropbox doesn't do calendars or iTunes music/film sync but I don't care about that. Nice features but not mandatory. What about security?
Dropbox says:
It uses modern encryption methods to both transfer and store your data.
- Secure Sockets Layer (SSL) and AES-256 bit encryption
- Dropbox website and client software have been hardened against attacks from hackers
- Public files are only viewable by people who have a link to the file(s). Public folders are not browsable or searchable
- Dropbox uses Amazon's Simple Storage Service (S3) for storage, which has a robust security policy of its own.
That's good enough, surely? And these days we're supposed not to let aspirations towards "good" get in the way of achieving "good enough".
Longer term I reckon file sync 'n share will become an operating system feature and stop being a separate product category, much as deduplication became a universal feature. But the OSes will have to become much slicker and more reliable at file sharing.
Am I right or am I wrong?
Post comments to the BYOD sync 'n share storage forum topic, do. ®
Sponsored: Learn how to transform your data into a strategic asset for your business by using the cloud to accelerate innovation with NetApp