OnApp spins up bullet-proof SAN, punts it to cloud providers
Bombastic sprog or the real thing?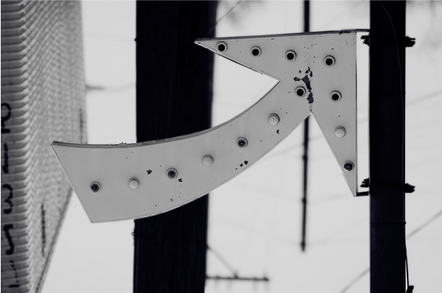 UK-based cloud infrastructure supplier OnApp says it has created a scalable and resilient SAN for cloud service providers by using the provider's virtualised application server's local storage and aggregating it with virtual smart controllers running in the same servers.
The approach has some similarities to Virtual Storage Appliances, such as the HP P4000 (LeftHand) VSA but, according to OnApp, none of the disadvantages such as lack of capacity and performance scalability. Unlike HP and other VSA suppliers, OnApp does not have a physical storage array business to protect, and is free to innovate and, it says, disrupt.
Where did OnApp come from?
What is OnApp? It is a spin-out from UK2, and grabbed its cloud infrastructure software products. The CEO is Ditlev Bredahl, ex-UK2 CEO. The OnApp Cloud product is a cloud management product is used by cloud service providers (CSPs) to deliver Infrastructure as a Service (IaaS) clouds, and is used for user management and billing by more than 400 CSPs in more than 25 countries. These include Japan's largest CSP – GMO – and Peer1.
OnApp's second product is software that creates a Content Delivery Network (CDN) based on spare cloud infrastructure capacity installed by CSPs ready for spikes in demand. Instead of having it sit idle, the product can be used for content delivery – with each participating CSP's cloud data centre being a CDN point-of-presence.
CSPs sell their spare capacity and buy destination capacity from other CSPs, forming a globally federated CDN, with OnApp providing, in effect, a CDN marketplace and taking a 10 per cent fee. If one POP closes due to a demand spike affecting its CSP, then an adjacent one in the same geography is used by the other CDN nodes.
There are now 66 points-of-presence in this CDN, which was created in six months ... with no capital outlay. That makes the OnApp CDN third in size after Akamai and LimeLight. General availability of its services will arrive at the end of the month.
Re-inventing the SAN for CSPs
OnApp said that CSPs had problems in cost and difficulty when spinning up SANs to support their clouds and provide for functions such as hypervisor failover. Getting a scale-out SAN was very expensive and the operational issues complex and time-consuming. Scaling out array controller capacity is difficult if not impossible.
The firm said it wanted to answer the question: "How do you build a scalable SAN with no dependency on proprietary hardware?"
Julian Chesterfield, OnApp's storage and virtualisation architect, said the answer was to sidestep array controllers by using virtualised app servers in the CSP data centre to run array controller type software inside virtual machines (VMs), there being spare cores and then some. If you needed to scale out controller functionality, then you spun up more controller VMs and/or more servers.
These Smart Drive controllers use a server's directly attached disk drives to provide a distributed block storage platform accessed by iSCSI. Each controller looks after a single disk and there is no one single network channel to the SAN, and single or dual controller chokepoint. To increase SAN capacity you add disks, and these disks don't have to be of a consistent size or type. There is no need for the CSP to buy expensive disk enclosures from a SAN supplier.
When a disk is added, it is placed in one of three performance tiers. Chesterfield said: "There is no tiering software but it is coming." As drives come into and go out of service, the software dynamically synchronises content across the SAN, so adding tiering will not be difficult conceptually. Chesterfield said that OnApp could set up a fourth tier for SSDs, performance tiering being pretty arbitrary.
Organic storage
The OnApp Storage software provides for full data redundancy with striping, snapshots and replicas. LUNS are created from one or more drives and LUNs exist inside a construct called a Datastore. The controller software does deduplication and manages access to the stored objects.
Although Chesterfield uses the "object" term, he said: "It's not an object storage platform specifically; it's a full distributed block store."
The storage is almost organic in his view. He adds: "Once you create a stored object, it's managed by the Smart Drive controllers themselves."
The OnApp SAN can be scaled out across servers in a data centre and across data centres and across CSPs.
The software went into a closed group beta before Christmas and a public beta (PDF) should start by the end of this month, with the SAN operating within an OnApp cloud deployment. He said more than 200 CSP customers have signed up for the beta. Full general availability is set for July.
According to OnApp's execs, the pricing will be simple and "disruptive". CSPs will pay a monthly fee based on the storage capacity used, with the CSP buying storage drives, disk and/or SSD, and Ethernet independently.
The SAN will be hypervisor-agnostic: "The first version will work with Xen. We'll add KVM support and then ESX. Hyper-V is a possibility if there is demand."
Also: "Further out we could lose the dependency of it being on an OnApp install. We could support other managed cloud environments.
"We will also be looking at adding different interfaces, like objects, like NFS."
The Amazon problem
Chesterfield said that Amazon S3 was the biggest cloud storage headache facing CSPs, with S3 maybe owning 50 per cent of the cloud storage market; "It's really hard for CSPs to compete. We want to deliver building blocks and federate the infrastructure to deliver a capability that is bigger than Amazon can provide."
"Amazon has eight data centres. We'll have 400 to 500."
If you think this is bombast from a tiny Brit spin-out, then consider its 400+ OnApp Cloud customers and its 66 CDN POPs with a 100 being in prospect. Chesterfield himself comes from Xen and says he built the original storage stack in Xen and Xen Storage Server.
Experiment with the software and see for yourself, then tell us. We'd love to know if this plucky David can take on the storage array Goliaths as well as huge Amazon and turn hundreds of Lilliputian CSPs into a massive Gulliver capable of taking on all comers. ®
Sponsored: Minds Mastering Machines - Call for papers now open