LOHAN lifts lid on revised mission summary
Where we are with our audacious spaceplane plan
Over the past few months, our Low Orbit Helium Assisted Navigator (LOHAN) spaceplane mission has been evolving with the help of you, our beloved reader experts.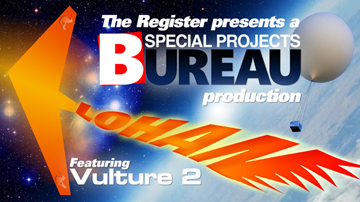 We've mulled various balloon configurations and launch platforms, checked out a possible rocket motor for the Vulture 2 aircraft, and progressively moved towards getting LOHAN checked into REHAB.
Things are moving apace on several fronts, so we thought it was about time we updated our mission summary, to provide enlightenment for LOHAN newbies as to just where we are with the project.
Here's the current state of play, for your viewing pleasure (click on the pic for a bigger version):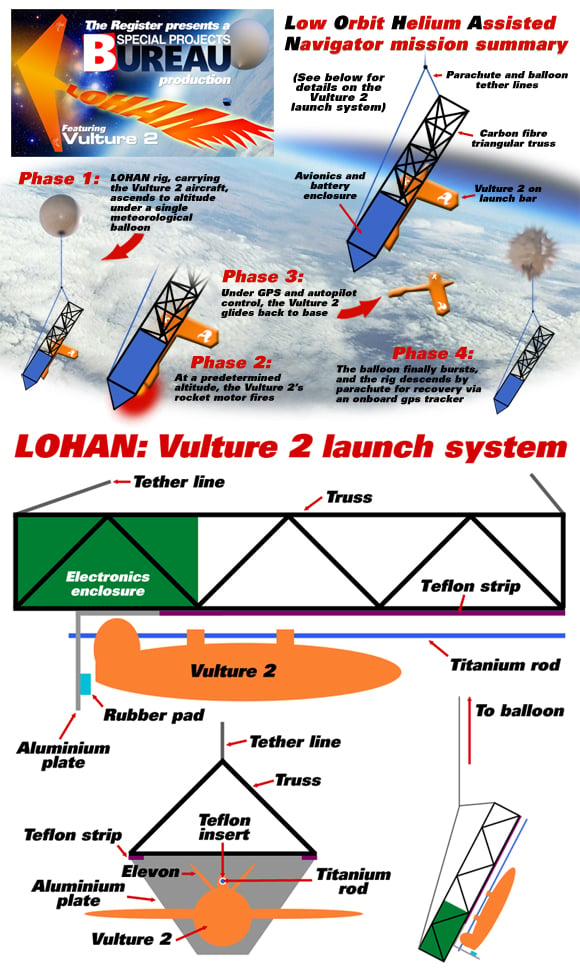 Obviously, exact details are bound to change as we knuckle down to LOHAN's nuts and bolts. As ever, your input is most welcome, and we'd like to suggest Reg forums as a possible future venue for lively debate, if you're game. ®
Further LOHAN resources:

Sponsored: Are DLP and DTP still an issue?