Hardware hacker knocks up own Google AR glasses
Smashing Project Glass attempt
Google may have a pair of augmented reality goggles in the works but without an ETA, hardware hackers are already growing inpatient. One AR enthusiast has refused to wait and put together his own impressive DIY version of the hi-tech specs.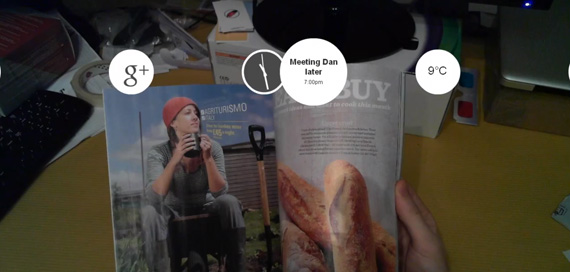 Designer Will Powell created his own take on the Project Glass One Day video, by combining a pair of Vuzix glasses, HD webcams and a mic headset, along with an application written in Adobe Air.
The voice controlled 3D goggles allow Powell to check schedules, ask for weather updates and even take photographs before immediately sharing them with his Google+ circles. All video was recorded real time without any doctoring, apparently. Check it out:
When Google's glasses hit the market, we'd expect the hardware to be much more portable that this. Still, it hasn't been long since the search giant showed off its Project Glass concept, so headsets off to Mr Powell for being so quick to turn the vision into reality. ®
Sponsored: RAID: End of an era?