Jazz Jackrabbit
Easter Bunny?
Antique Code Show What with Easter's inextricable link with bunnies, it seemed in order to revisit an old lop eared friend. Jazz Jackrabbit is a side scrolling platform game and one I consider to be DOS shareware gaming at its finest. Who would have thought our friend Jazz would come from the same stable as a Gears of War Nemacyst?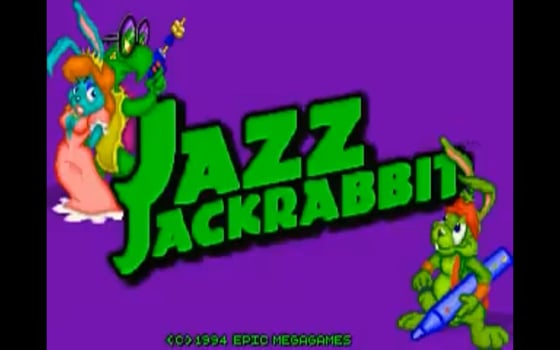 Aesop's fable gets an alternative treatment
The shareware version of Jazz Jackrabbit was released free to get me hooked just enough for Epic Megagames to cash in by offering bonus levels for a fee. But hey, the company even threw in a Jazz Jackrabbit comic so, as a Forbidden Planet regular, I didn't complain.
Jazz Jackrabbit's cartoony innovative graphic appearance and animation was way ahead of its time, although I am not sure the same can be said for its decidedly groovy soundtrack.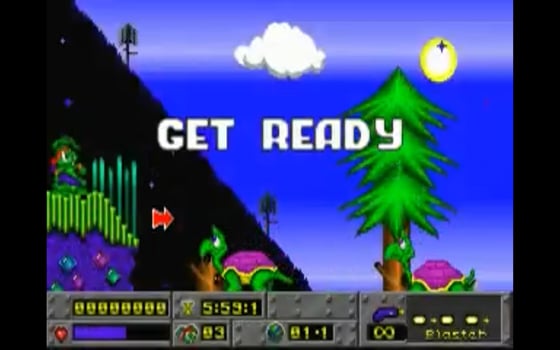 You had to shell out to get bonus levels
Inspired by Amiga games Turrican and Zool, cross-bred with Gunstar Heroes and Sonic the Hedgehog, Jazz jackrabbit comes over all Bugs Bunny meets The Toxic Avenger.
The plot is about as simple as it gets and doesn't take itself too seriously. Seemly based on the old Aesop fable about The Tortoise and the Hare but 3000 years into the future, it flips the story on its head by making the hare the good guy instead of the tortoise. Anyway, in this version the tortoise wants to take over the world – Carrotus. Hey, I guess people change.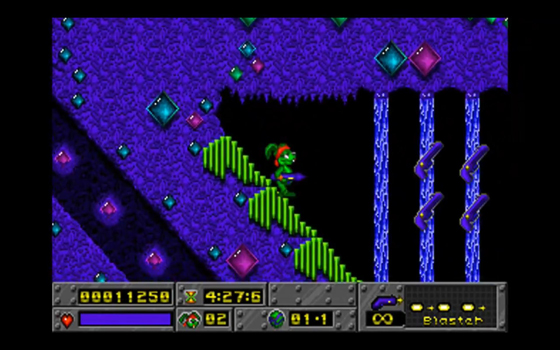 A gem of a game
Jazz is a mutant rabbit superhero mercenary committed to rescuing a damsel in distress, Eva Earlong from Devan Shell, the tortoise. Luckily Jazz has the LFG 2000 (little fucking gun) to help him out. To get Eva back from the evil clutches of Devan, Jazz has to journey to a number of planets where Devan has left his henchmen to carry out his evil plans.
Sponsored: Minds Mastering Machines - Call for papers now open