Toshiba prices up 13in monster tablet
Fresh 7- and 10-inchers too

Toshiba will out its 13.3in, 1600 x 900 monster Android 4 Ice Cream Sandwich tablet in the US this coming June.
It'll have new 7.7in and 10.1in fondleslabs out then too.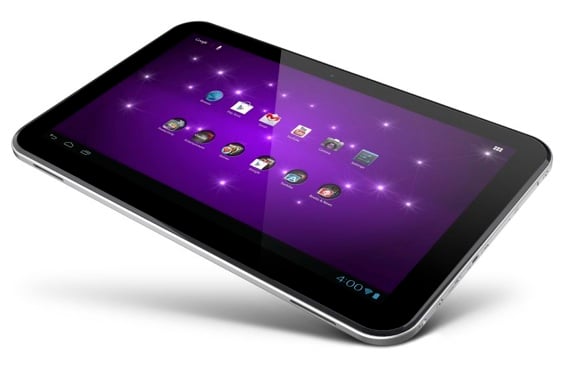 All three will be part of its Excite range over there - Europeans have to make do with more prosaic model numbers instead.
The 998g, 10mm-thick Excite 13 has an Nvidia Tegra 3 chip on board, plus 1GB of Ram and a choice of 32GB and 64GB of Flash storage, priced at $650 (£411) and $750 (£474), respectively. Those Sterling equivalent figures are sans sales tax.

That also buys you a full-size SD slot, micro HDMI and micro USB portage.
The Excite 7.7 looks like a scaled down version, as does the Excite 10.1. They too have Tegra 3s on board and 1GB of memory, plus 16, 32 and 63GB storage options. Both have 1280 x 800 panels and run Android 4.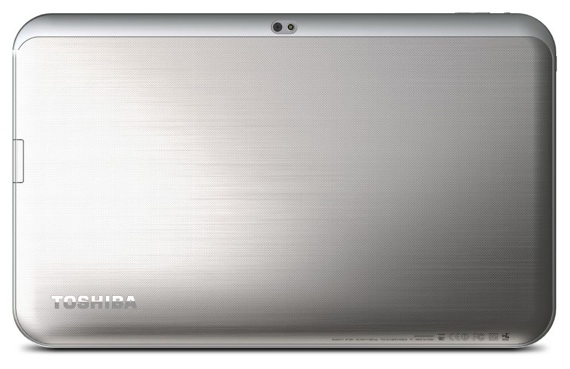 The 32GB model is $530 (£335), and the 64GB model will go for $650. The 7.7 is pricier: the 16GB version is $500 (£316), the 32GB-er $580 (£366). That's because it has an OLED screen. ®
Sponsored: RAID: End of an era?