WTF is... UltraViolet
Cloud Nine or Hurt Locker?
Licenced premises
Of course, that's unlikely to happen for free. UV currently offers two content profiles: one for SD content, the other for HD and SD content. Crucially, though, UV makes it possible to add higher resolutions or simply better copies - there's an audio drop-out in the current version, say - of existing files, easily and without troubling the customer.
But, yes, all this involves DRM, to prevent folk giving content away to all and sundry. But the DECE partners have tried to provide a true 'buy once, play anywhere' system that's as flexible for the viewer as working with DRM-less files can be.
UV's licensing terms allow the content licensed to any given account to be accessible by up to six household members. Any device with a web browser will be able to stream that content, and three files can be streamed simultaneously. UV's Ts&Cs permit downloads to a total of 12 devices. You can own one physical copy: either the Blu-ray Disc you started out with, or a secure memory card if you bought a download.
You can even sell the disc on or give it away, but it's unclear - the UV partners are vague about this - what that does to your digital copies. If they came 'bundled' with the discs you've just got rid of, you no longer have a right to the. Whether UV prevents the new owner from gaining downloadable copies - or automatically transfers your licence to them - remains to be seen.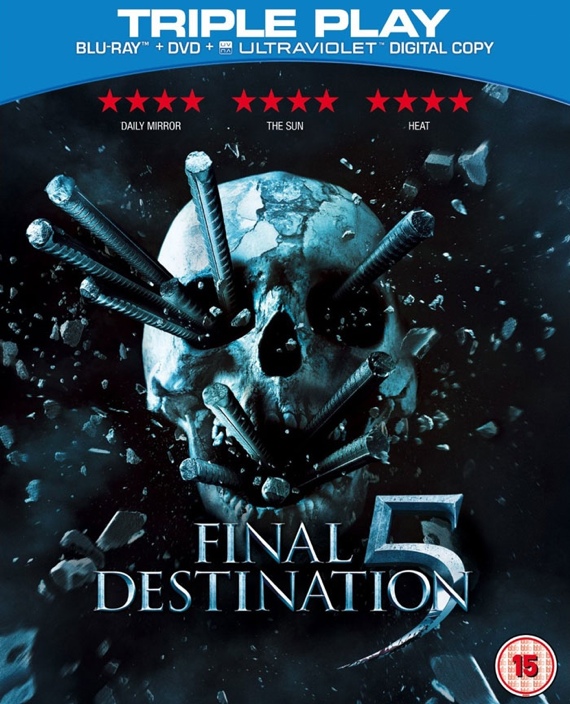 Sequel server: Warner Bros' first UK UltraViolet release
Core technology
UltraViolet is, the DECE claims, built on standards. It has a Common File Format (CFF) derived from Microsoft's Protected Interoperable File Format (PIFF) and which holds AES-encrypted or unencrypted audio and video and DRM data. The Motion Picture Experts Group (MPEG) is wrapping the DECE's file format into the MPEG 4 container and other UV elements into its Dynamic Adaptive Streaming over HTTP (DASH) protocol.
The DRM schemes UV files hold are Marlin, used by many connected TVs; the Open Mobile Alliance (OMA) and the Content Management License Administrator's (CMLA) OMA 2.0, which is found on many mobile phones; Google's Wildvine; Microsoft's PlayReady; and Adobe's Flash Access 2.0.
Any of these DRM technologies can be used to play the file. Using the profile information, an SD player will only play SD content, but an HD player will handle HD or SD, as appropriate.
It's not all there yet, though. While some UV partners are currently offering downloads, the files transferred aren't yet fully compliant with the CFF, which isn't due to be finalised and launched until summer 2012. At this stage, it's unclear whether copies bought now will automatically be replaced with CFF-based ones, but there's no reason to believe they will not be. Annoying early adopters will do nothing to promote UV, especially when the industry is so keen to stress the service's consumer friendliness.
Once CFF-based download content is available, it will allow material purchased from source A to be freely viewed on source B's player. Viewers won't be tied to specific companies, just to the UV ecosystem as a (very big) whole, which is essentially what we've grown used to with physical media.
Sponsored: Minds Mastering Machines - Call for papers now open