Sony diagnoses Xperia S screen jaundice
Users blue over yellow display
Sony admitted that tis flagship smartphone, the Xperia S, has display issues after reports surfaced that the screen goes yellow when the device gets too warm.
"Sony Mobile Communications has identified that the display on a limited number of Xperia S smartphones may show a slight yellow tint if exposed to temperatures above 40° Celsius," confessed the company.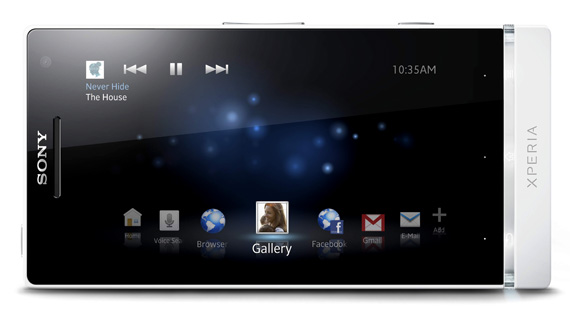 "This is limited to a small number of units and the cause of this has been corrected," the consumer electronics giant insisted.
If you've experienced any Xperia Sdisplay discolouration, Sony promises you a free fix. In the meantime, feel free to vent your spleen about this and any other handset horribleness in El Reg's new Reader Forums.
You can read our views on the Sony Xperia S here on Reg Hardware. ®
COMMENTS
Re: "how can we make a story out of nothing"?
But Sony did a rootkit like 10 years ago! On a CD 4 people bought! they are teh evil and must be punished!
Or the real answer would be to say that I think Sony have shown great integrity here. Rather than trying to sweep it under the carpet or tell users they were looking at it wrong, they have held their hands up and said - Slight issue, we'll sort you a new one if you have this issue, no questions asked.
Re: Sony+android+El Reg
"Focus on European Tech"
...what European Tech??
The only tech still made in europe are weapons, cars and large industrial or medical machinery. Anything for consumers? Forget it... we can't even make our own surveillance cameras :P
And if Sony is US to you, then you'd have to declare Nokia US as well, what with their wonderful trojan horse CEO.
40'C
just sell the duff ones on the UK, nobody will ever see the issue.
Sony+android+El Reg
EL Reg the european Tech site that favours Android. No wonder why they report this.
IMHO they should better focus on European tech instead of propaganda for yet another US corporation. This time coupled with a Joint US-Japanese conglomerate.
Anyway, what's all the fuss about. Sony using shoddy materials? Djeez, they've been doing it since the K750i. Nothing to see... move on!
Summer
Let me remind them summer and direct sunlight soon.
That "low number of devices" may rise very fast.