Motorola refreshes Razr with huge battery boost
Talk for over 17 hours
Motorola extended the battery life of its newly-designed Razr handset, releasing the Razr Maxx, a jazzed-up version of smartphone with more than 17 hours' talk time.
The Motorola Razr Maxx features a dual-core 1.2GHz processor with 1GB Ram.
The Kevlar fibre cased phone measures a smidgin under 9mm in thickness and features a 4.3in OLED display reinforced with Corning Gorilla Glass.
The big deal here, though, is the 17.6 hours battery life, a substantial boost from the Motorola Razr's rated nine hour plus talktime.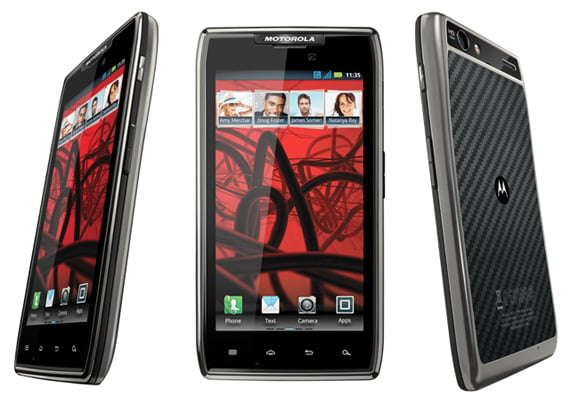 Moto told Reg Hardware that the Razr Maxx is likely to ship with Android 2.3 Gingerbread followed by an ICS update, although it assured us that Google's latest OS will come preloaded for select markets. It couldn't confirm the UK as one of these, though.
The Motorola Razr Maxx will go on sale in May. UK pricing has yet to be revealed. ®
COMMENTS
We shall see when used the th real world.
Finally somebody gets it.
There are a number of good smartphones out there. But since we are talking "mobile", it's a wonder nobody thought about the frequency these things need to be tethered.
Updates
Good to see now that Moto are owned by Google (or soon to be) that their devices are right on the cutting edge for Android updates.
Oh. Wait.